NHMRC project grants and fellowships reflect strength of Bio21 research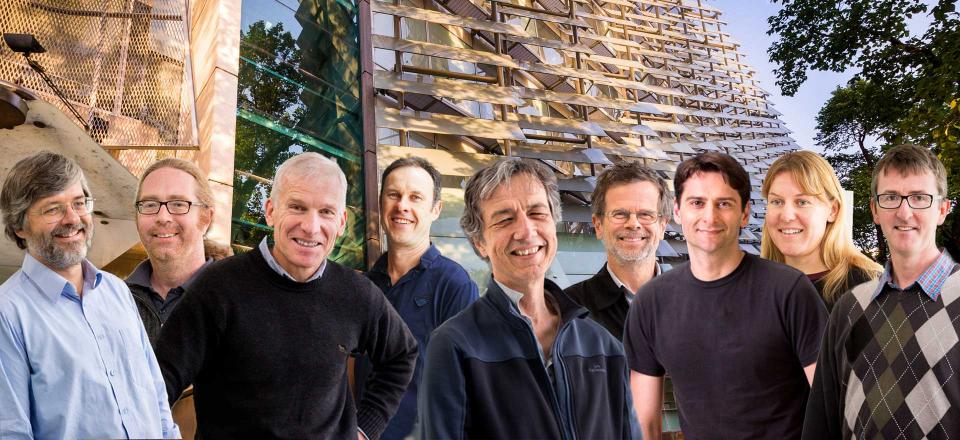 The NHMRC announced the results of the 2017 NHMRC project grant round on 3 December 2016.
Congratulations to the following Bio21 members on their success in this round.
Project grants
Michael Duffy, $689,034 over 3 years: "The role of novel and essential bromodomain proteins in coordinating malaria parasite gene regulation and their potential as anti-malarial targets"
Greg Moseley, Spencer Williams, Paul Gooley, $900,994 over 4 years: "Defining the Molecular Mechanisms of Lyssavirus Replication and Immune Evasion: the P protein Axis"
Marie Bogoyevitch, $755,190 over 3 years: "Altered nuclear trafficking and nuclear body dynamics as drivers of ataxin-1 toxicity"
Angus Johnston and Justine Mintern, $553,152 over 3 years: " Improving therapeutic delivery by understanding nanparticle interactions with cells" Eric Reynolds: $831 656 over 4 years for the project: "Characterization of the Type IX secretion system in Porphyromonas gingivalis"
Malcolm McConville: $531 114 over 3 years: "Targeting acute and chronic toxoplasmosis"
Anthony White and Paul Donnelly: $458,937 over 3 years: 'Building an immunocompetent Alzheimer disease brain-on-a-chip'
Research Fellowships
I would also like to congratulate Professors Ary Hoffman and Michael Parker on their successful award/renewal to their NHMRC Research Fellowships.
Ary Hoffmann, $763 845: "Enhancing disease vector biosecurity through high density molecular markers."
Michael Parker, $863,910: "Structural Biology"
In a such a competitive funding environment, it is terrific to see these successes which reflects the strong research environment in the Institute.