Bio21 NHMRC Grants fund Asthma, Antimicrobial Resistance and Dental Research.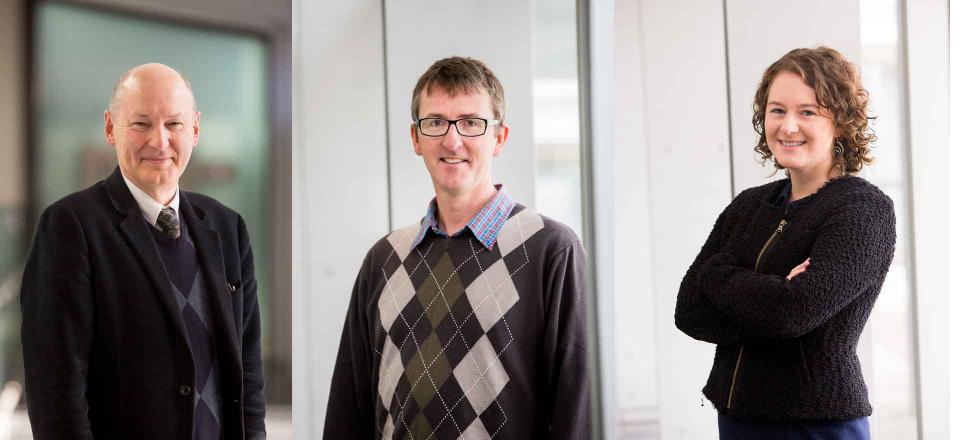 11 October 2017
NHMRC Grant Outcomes for 2018 were announced today.
Congratulations to Kat Holt for her successful Career Development Fellowship for $476,728.00.

Her Project Title is: "Applied bacterial genomics to tackle antimicrobial resistance."

"The focus of my research program for the next 5 years will be antimicrobial resistance (AMR), which is recognized by the WHO as one of the most pressing health issues globally and a threat to the very core of modern medicine. AMR is a consequence of adaptive evolution of microbial genomes in response to antimicrobial drugs; as such, genomics has a crucial role to play in understanding, monitoring and managing this most challenging of global health problems."

Congratulations to Spencer Williams for receiving the NHMRC Development Grant with Professor Alastair Stewart and Dr Paul Barrett, of $538,064.00.
The Project Title is: "Steroid-enhancing selective casein kinase inhibitors: first in class novel inhaled anti-asthma agents."
Congratulations to Eric Reynolds and Stuart Dashper for receiving the NHMRC Development Grant of $800,585.00.
Their Project Title is: "Enamel remineralisation and prebiosis by a novel biomimetic system."
To download the full list of success NHMRC Grant Outcomes, please follow this link.
To download the full list of successful NHMRC Development Grant recipients for 2018, please follow this link.
------
2017 Development Grants for funding commencing in 2018 The Development Grants scheme provides financial support to individual researchers and/or research teams to undertake health and medical research within Australia at the proof-of-concept stage that specifically drives towards a commercial outcome within a foreseeable timeframe. The Development Grants scheme supports the commercial development of a product, process, procedure or service that, if applied, would result in improved health care, disease prevention or provide health cost savings. Research supported by this scheme must, via a commercial business plan, have detailed feasible strategies for commercialisation that takes into account the regulatory pathway, protectable Intellectual Property, commercial barriers and potential routes to market. The applications listed in the table below have been approved for funding by the Minister for Health, the Hon Greg Hunt MP.