Professor Leann Tilley awarded an ARC Australian Laureate Fellowship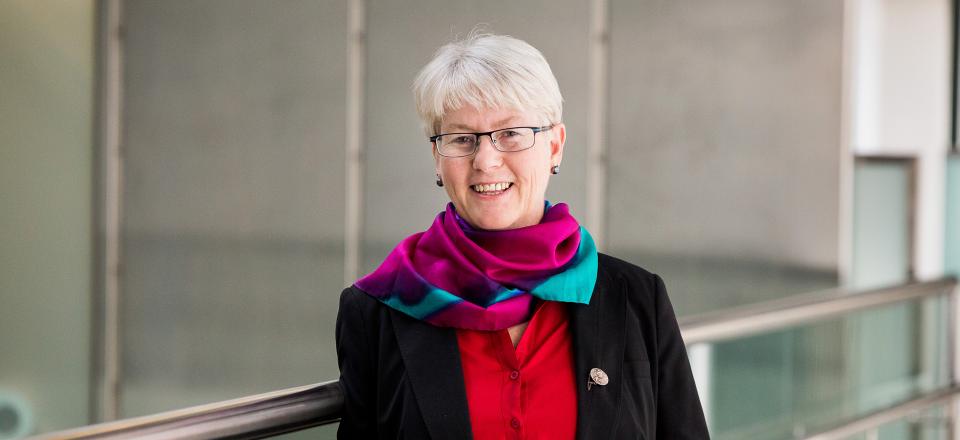 24 June 2015
Professor Leann Tilley has been awarded an ARC Australian Laureate Fellowship through the Department of Biochemistry and Molecular Biology and Bio21 Institute. The 5-year Fellowships were announced yesterday by the Minister for Education and Training, the Hon. Christopher Pyne MP. 
Minister Pyne said Australian Laureate Fellowships are highly sought after and recognised as prestigious in the Australian research sector.
"Competition for Laureate Fellowships was especially high this year, with an increase in applications of almost 30 per cent.
Since 2011 the ARC has also awarded two special female Laureate Fellowships. Recipients of these awards undertake an ambassadorial role to promote women in research, in addition to their research programme.
Leann was awarded the Georgina Sweet Australian Laureate Fellowship which recognizes her world leading research on malaria pathogenesis and drug resistance. Leann has been awarded $2,951,945 to progress her plans to develop a systems biology approach for modelling parasite development.
This fellowship project aims to develop a cross-disciplinary program to measure, model and manipulate a complex cellular system — sexual differentiation of the human malaria parasite. Combining life and physical sciences with powerful imaging techniques, the project seeks to develop quantitative biochemical, biophysical and modelling techniques to probe a complex system in a way previously not possible. It expects to integrate and correlate thousands of measurements of the dynamic processes inside cells and use these datasets to generate rigorous and sophisticated mathematical models that can predict drivers of commitment for transformation of the parasite to a sexual phase in preparation for transmission to mosquitoes. This holistic approach hopes to deliver new biotechnology and biomedical outcomes, including new ways to combat disease in livestock and humans.
Like Leann, Georgina Sweet, the namesake of the Laureate Fellowship, was a widely published and successful parasitologist, being judged as the country's foremost parasitologist of her time. On overseas leave in 1913-14 she investigated worm-nodules in cattle for the Federal government, and during a 1925-27 journey in Asia gathered information on the buffalo fly for the Council for Scientific and Industrial Research. She was for many years a member of the Australian National Research Council. (Australian Dictionary of Biography)
This is a tremendous achievement and on behalf of the Bio21 Institute. Read more about this announcement in the Minister for Education and Training's Media Release.
Other stories: