Director's Blog 1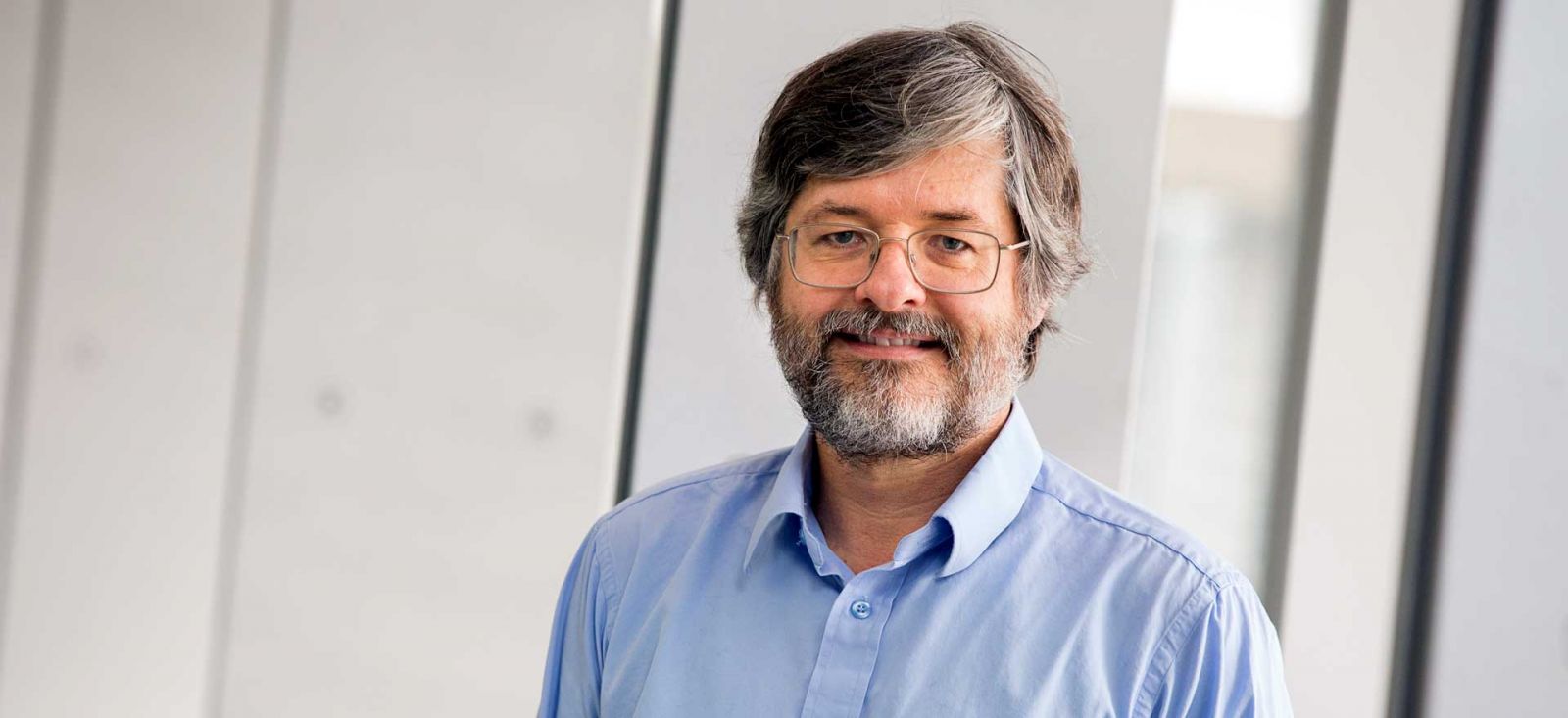 17 March 2017
It's been a little over a week since I've taken up my post as Director of the Bio21 Molecular Science and Biotechnology Institute. Thanks to everyone for their warm welcome. It is a great honour to lead the Institute into an exciting future, located in one of the great bioscience precincts in the world.
As I step into this role, it is an opportunity to think about what kind of institute we are, what we do and where we're going? Bio21 is not the 'cancer' centre, the 'brain', 'infectious diseases' or 'sustainability' institute; yet individual groups do conduct research in all these fields. From understanding how malaria evades the body, to what makes mozzarella cheese stretchy, or how organisms can adapt to climate change - the common denominator is the molecular approach we all use to seeking knowledge and solutions to problems in health and disease, environment and agriculture and more generally the biological sciences. We are the 'molecular sciences' institute!
With up to 10 nuclear magnetic resonance spectrometers; a metabolomics and proteomics platform and high-end advanced microscopy unit that will be home to a new CryoEM microscope, Bio21 is uniquely equipped with large, state-of-the-art technology to delve deeply into the structure and nature of molecules, from small molecules, to peptides, proteins, nucleic acids and viruses.
In the labs of the Bio21 Institute, true innovation occurs. Bio21 is a scientific success story and this was recently reflected in a Nature survey of leading research institutions in Australia where the Bio21 Institute figured prominently.
One strategy that has served many of us well is to truly seek to work collaboratively with our colleagues within and across disciplines, in academia and industry. Recent successes that illustrate this are the ARC linkage grants awarded to the Gleeson/Mintern labs and CSL; Wille lab and Incitec Pivot Ltd and Mulvaney lab and the Reserve Bank of Australia.
Also, there are numerous examples within the Institute of collaboration that has led to truly innovative commercialisation successes, such as: Spencer William's success with Fibrotech; Clarity Pharmaceuticals commercialisation of radiopharmaceuticals; Barnham and Donnelly labs commercialisation and licencing of an MND drug with Collaborative Medicinal Development Pty Ltd (CMD); collaborative work between Takeda Pharmaceuticals and the Tilley lab to find proteasome-inhibiting cancer drugs that may also be effective against malaria.
The Bio21 Institute was built with collaboration in mind. The architects built bridges across the atrium with break-out spaces to meet and chat. The Institute is home to groups across the three faculties (Science, Medicine Dentistry and Health Sciences and the Melbourne School of Engineering). Our community also includes industry tenants CSL Ltd, Prana Biotech Ltd, Circa Group and research groups from The Women's Hospital and the Murdoch Children's Research Institute.
In the course of 2017, we will see the Stage 2B building arise from its foundations. It is founded on collaboration between CSL and the University of Melbourne and will house CSL research groups as well as systems biology groups from the University of Melbourne. We particularly thank Malcolm McConville and his team for their leadership in converting the vision into reality.
As new director, I intend to 'walk the talk' and a regular 'director's message' in the Bio21 Digest newsletter will be to this end. Many of you may already know me and if not, I look forward to getting to know you and to learn about your research. Although my lab has been based in St Vincent's Institute, I have spent one day a week at Bio21 for the past 10 years and have collaborated with many of you. You can read my bio and on the Director's page of the website (link here). In my career so far, I have devoted many years of my life to uncovering the world of proteins using X-ray crystallography. This has sent me on an amazing molecular journey across the world, from undergraduate chemistry and NMR to crystallography and biochemistry. I'd like to invite you along to the next Bio21 'Big Picture Seminar' to hear all about it on Wednesday, 4 pm, 29 March in our Bio21 auditorium.
Professor Michael Parker
Director, Bio21 Institute