A department that collaborates together, stays together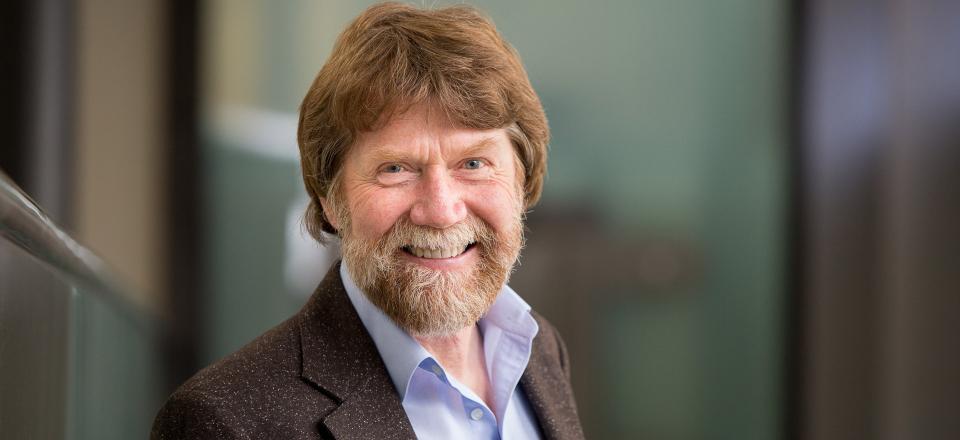 Professor Paul Gleeson's tenure as Head of Department of Biochemistry and Molecular Biology
When asked what a head of department does, Paul Gleeson jokes, "we sign bits of paper actually."
"But in all seriousness," he continues, "the role involves putting people first, and providing individuals in the department to teach and do research under the optimal conditions. My job was to act as a facilitator to help them all."
Professor Paul Gleeson was one of the first to establish a research group at the Bio21 Institute just over ten years ago. He first arrived at the University of Melbourne 2001 when he was recruited on a 'joint ticket' with Ian van Driel from Monash. The role of head of the Department of Biochemistry and Molecular Biology came earlier to Paul than he could have anticipated. Professor Mary-Jane Gething held the position from 2000 until she surprised everyone by retiring. She was then relieved by Professor Ken Gayler in 2005 and Paul tentatively agreed to take over in 2006.
There were two things that attracted Paul to the role at the time. The staffing was undergoing a generation change of the guard, so there was the capacity to bring in new people, which enhances the vitality of the group, and which also avoids the problems associated with a static staff with little turnover. Secondly, he was able to continue leading his research group, which studies the molecular basis of membrane and protein sorting in the secretory and endocytic pathways in a variety of physiological processes using cultured cells and differentiated primary cells. Their work has the potential to develop therapeutic targets for inflammatory conditions such as rheumatoid arthritis.
The ability to collaborate is a skill that he learned early on in his research career, and Paul says that Ian van Driel and himself have been long-term collaborators since their Monash days, bringing different skills and expertise to various research projects over the years. He believes that departmental interactions such as research collaborations are vital because the daily interactions allow an ongoing development of ideas which can be very transformative and can lead to completely new avenues of research. New staff arriving in the Department enrich this process further with mutual benefit.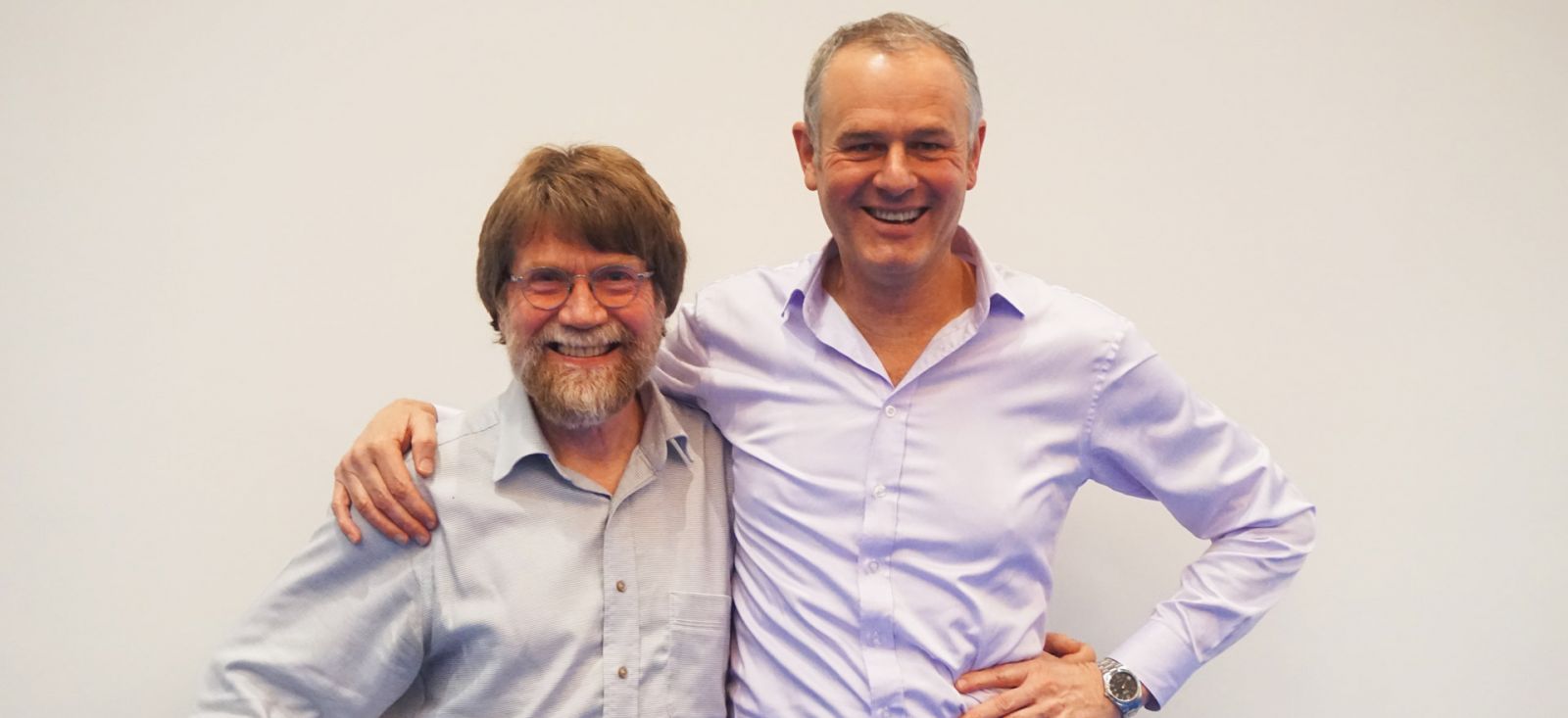 Professor Paul Gleeson and Professor Ian van Driel
"Something I'm very proud of is that every group in the department is collaborating with at least one, if not two, three or four other groups in the department. When it comes to facilitating successful research, it is important to maximize the potential expertise that is available locally. What bonds people internally is the work they are doing with each other."
In the recruitment process, the department actively looks for people who demonstrate that they are willing and able to collaborate with their peers from day one. "We know from experience that their research will benefit from what's happening on the ground."
"You want people to stop and talk to each other because they have common links; it creates collegiality and it helps build upon their additional external collaborations."
Paul adds that in research, the Department has an excellent completion rate of graduate researchers, with around 20 students completing per year. Their grant success rate is also very strong considering the competitiveness of the current research grant climate.
Another source of pride in the Department is the incredible commitment he sees in teaching. "We take teaching very seriously, and work hard to make sure that the best teachers are in the right place.  In particular, the teaching specialists are fantastic and it is important that they have the same opportunities to advancement in their careers as the researchers."
The Melbourne Model came in right at the beginning of Paul's tenure, and the shift from specialist degrees and subjects to more generalist courses had a huge impact on shaping the curriculum of the Department.
"We had to ask the question, well what is biochemistry? What are the core principles that we need to contribute? We decided to trim a lot of our service courses, to tailor our courses, optimise our teaching and also provide more avenues into research.
"Out of those discussions we developed a prerequisite subject for medicine in biochemistry, which now has 1000 students enrolled across both semesters. We developed two core areas that are completely and uniquely embedded in biochemistry, Protein Biochemistry and Metabolism. We also recently  recruited our first PhD student specialising in biochemistry education."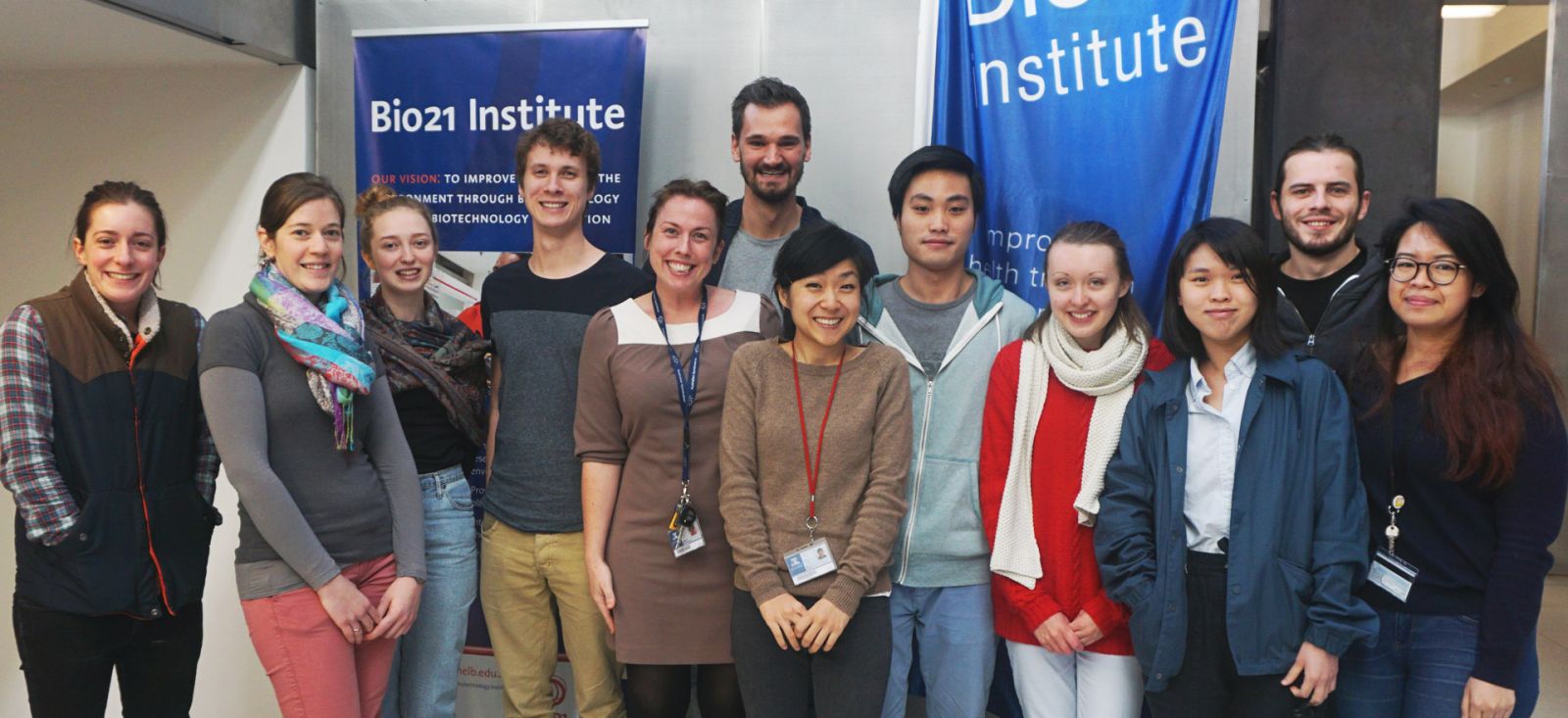 Biochemistry and Molecular Biology student society - BAMBII
When Paul first started, Professor Mary-Jane Gething was the only female lab head in the Department, leaving no women researchers after she retired. Over the past ten years, the numbers of female group research leaders has crept up to five (out of 16), including Professor Leann Tilley who is also an Associate Director of the Bio21 Institute.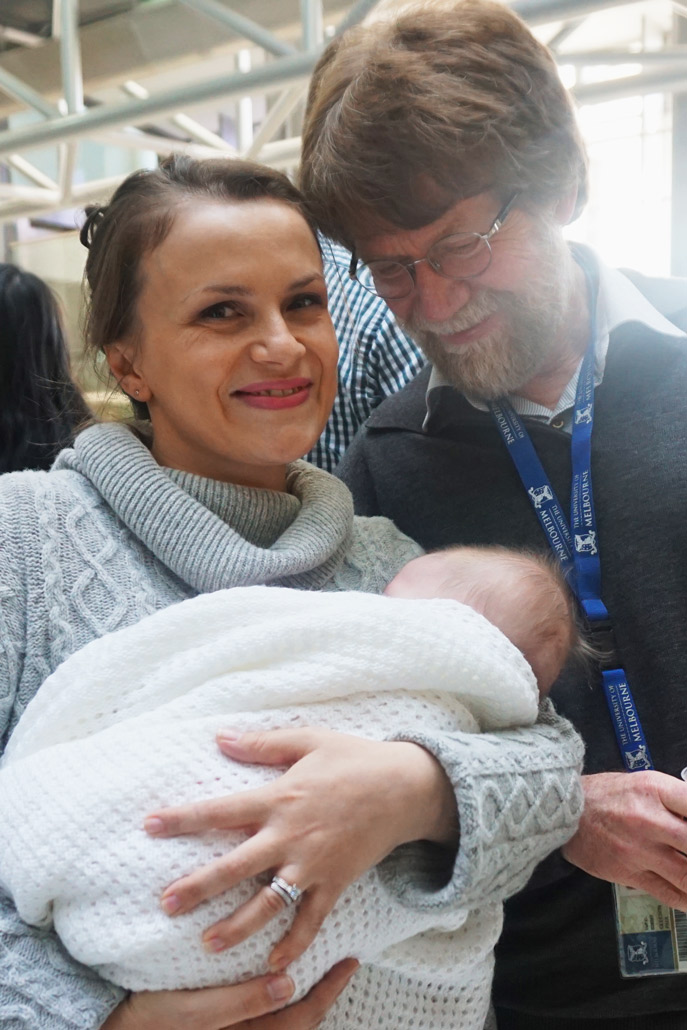 Dr Diana Stojanovski and Professor Paul Gleeson
"We try to get a gender balance as well and we're partly back on track. Youth is incredibly important as it represents a highly creative period of a researcher's life– also it's important for students to see a group led by a young staff and we have a number of younger lab heads, with more coming. Where we haven't done so well is in diversity; we have a diverse student population that doesn't reflect in the Faculty staff of the Department and this is a similar issue across the University."
Paul stepped down from his role on 1 June, 2016, making way for the new head of department, Professor Ian van Driel, who Paul believes shares many of the same values as he does. Ian brings to the position a wealth of experience from his various roles in Faculty and in Central.  The Department held a farewell event followed by a morning tea for Paul, to honour his legacy and thank him for his work.
One of the things he hopes he has left behind is "an environment that is enjoyable and fun to be in. That is incredibly important."
By Maggie Scott