Bio21 researchers receive NHMRC Research Fellowships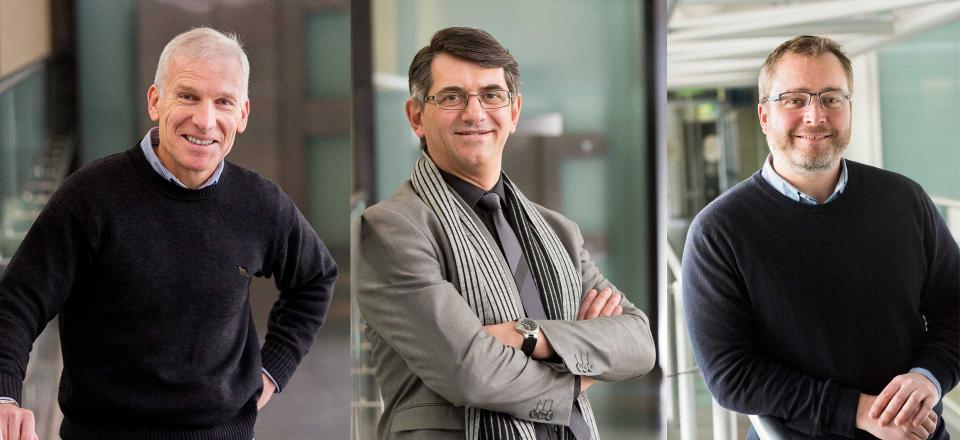 13 August 2018
NHMRC grant results were announced, 13 August 2018.
Congratulations to Danny Hatters, Malcolm McConville and Jose Villadangos on being the recipients of National Health and Medical Research Council Research Fellowships, funding their work in the areas of neurodegeneration, antigen presentation and parasite metabolism.
It is encouraging to see that basic research in these areas continues to receive support from the Australian government in this very competitive funding environment.
Associate Professor Danny Hatters, Research Fellowship, Proteostasis mechanics of neurodegenerative diseases, $649 175 over 5 years
Professor Jose Villadangos, Research Fellowship, Antigen presentation in health and disease, $785 385 over 5 years
Professor Malcolm McConville, Research Fellowship, Targeting the metabolism of parasitic protozoa, $785385 over 5 years.
It is wonderful to see the quality of the work of Bio21 researchers being recognised and supported through the NHMRC and ARC funding schemes.