Bio21 Welcomes New Director Professor Michael Parker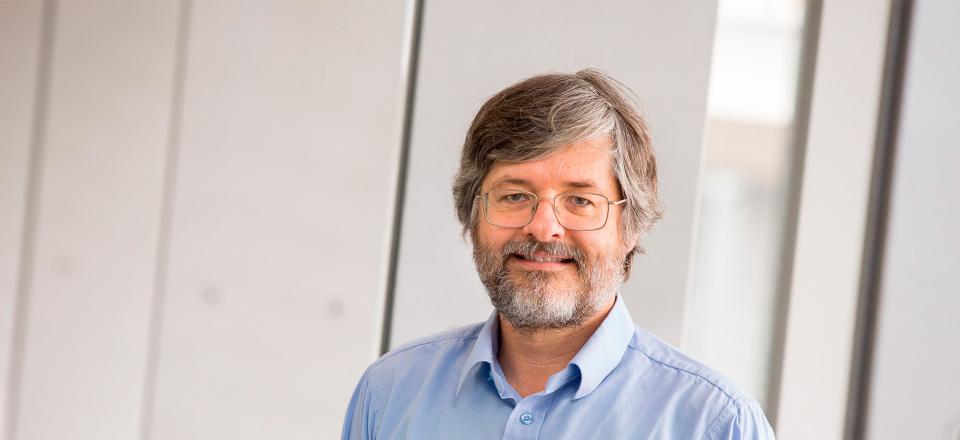 One of Australia's leading protein structural biologists, Prof Parker will take up the role as part of a joint appointment between the University and St Vincent's Institute of Medical Research (SVI).
The joint appointment will see Prof Parker take up the Bio21 Director role while also remaining the Head of SVI's Structural Biology Unit. His academic appointment at the University of Melbourne will be as a Professor in the Department of Biochemistry and Molecular Biology in the Faculty of Medicine, Dentistry and Health Sciences,
While several of the Unit's research teams will relocate to Bio 21 in a staged process over the next few months, others will continue to be based at SVI.
In making the announcement, Dean of the Faculty of Science Professor Karen Day said the joint arrangement would help facilitate further scholarly activities between the two organisations in the field of structural biology.
"Professor Parker is exceptionally well placed to take on this role and further promote the vibrant, multidisciplinary research culture and industry partnership with CSL that has been established in the Bio 21 precinct."
Dean of the Faculty of Medicine, Dentistry and Health Sciences Professor Shitij Kapur added "He is internationally recognized for his research in the field of structural biology, work that has provided invaluable insights into a number of diseases such as cancer, bacterial and viral infections, and neurological diseases such as Alzheimer's disease.
"As a research community, we are excited to welcome Prof Parker to the precinct and look forward to his leadership and expertise."
Professor Tom Kay, SVI Director, said, "This significant University appointment indicates Michael's scientific reputation and standing. We look forward to continuing our close relationship with Michael and to the opportunities that will arise from his group spanning SVI and the University."
Professor Parker will commence the role in this week and takes over from outgoing Director Malcolm McConville. 
Media Enquiries: