Academia and industry join forces against malaria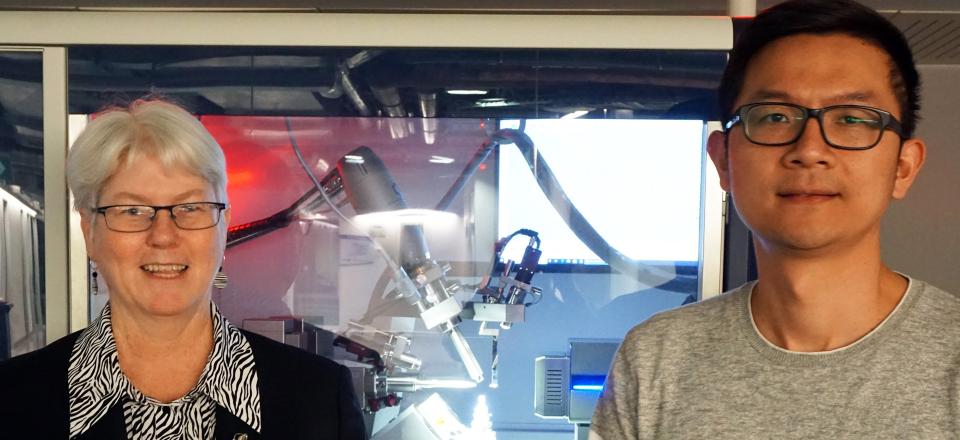 Academia and industry join forces against malaria 
30 September 2019
Professor Leann Tilley and Dr Stanley Xie from the Bio21 Institute are working with experts from the Japanese company, Takeda Pharmaceuticals, and Swiss-based foundation, Medicines for Malaria Venture (MMV), in a double-pronged effort to develop new antimalarial drugs.  
With the support of the Global Health Innovative Technology (GHIT) Fund, a Japan's initiative that co-funds partnerships between the Government of Japan, pharmaceutical industry, Bill & Melinda Gates Foundation, and Wellcome Trust, the team will pursue their finding that a class of anticancer drugs discovered and developed by Takeda Pharmaceuticals, also has demonstrated activity against the malaria parasite. They will also work to develop a novel class of compounds that targets malaria parasite protein synthesis. The team has received a total of ¥230,064,905 ($2,042,011) from the GHIT Fund to conduct this work, as part of two separate projects.  
Takeda, a global biopharmaceutical company headquartered in Japan, focuses its research and development efforts on four therapeutic areas, including oncology. Takeda's research includes anti-cancer drugs that target the proteasome - an intracellular garbage-disposal unit that shreds unwanted and denatured proteins.  
Takeda's Dr. Sandy Gould says: "Blood cancer cells are particularly reliant on their proteasomes because they make proteins at a gangbusters' rate." 
"As an organism that undergoes rapid growth and cell division, the malaria parasite is also has to deal with a lot of waste proteins. So, it is no surprise that proteasome inhibitors are effective antimalarials," explains Prof. Tilley.  
The Bio21 team is using cryo electron microscopy of the malaria parasite proteasome to help the team design inhibitors that specifically target the plasmodium proteasome.  
The team has also discovered that protein translation is an Achilles' heel of the parasite that can be targeted with another class of compounds developed by Takeda. "We are very excited to be working with Takeda because of their enormous expertise in drug design", says Tilley. 
Current antimalarial control is losing its efficacy and treatment failures are becoming more prevalent. People who live in or travel to malaria endemic countries are at increasing risk of contracting malaria infections that are resistant to all available drugs.  
Dr. Larry Dick emphasises the urgent need to develop new alternatives that are safe, effective as a single dose and suitable for both treatment and prophylaxis thus will be useful tools for the ultimate goal of eradicating malaria.. "With this new funding we are ready to try to meet that challenge", says Tilley. 
Malaria has been named one of the Bill and Melinda Gates' "Grand Challenge Projects" and a recent report from the World Health Organization stresses that business as usual will not be sufficient to achieve zero malaria. "Innovative approaches and broad collaboration across the academic and industry sectors  will be needed to remain on track to malaria elimination", says MMV's Dr Stephen Brand. 
Bio21 members of the team, Prof. Leann Tilley and Dr Stanley Xie