Women of Bio21 - Xu Li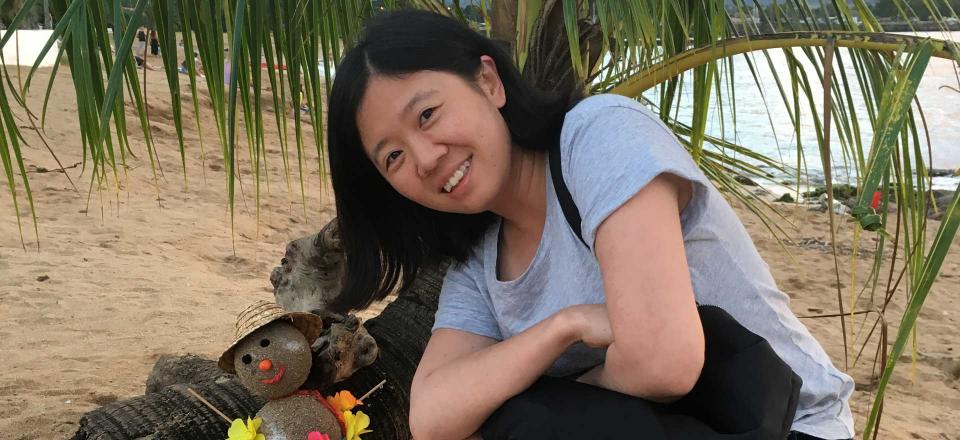 Meet Xu Li, Research Fellow, Sally Gras Group, Department of Chemical and Biomolecular Engineering
Tell us about your research?
My project involves developing new semi-synthetic routes for the manufacture of medicinal alkaloids. We are using biotransformations to add value, via a greener and more flexible biotechnological approach.
What did you want to be growing up?
I didn't have any idea what I wanted to be as a child. At school we had the same subjects until the second year of high school when we needed to choose between literature and science. I picked up science, mainly because my school had more classes for science, and I still didn't really know what I was interested in. The first big decision in my life came when I had to choose a University. At this stage I realised that I loved Science and selected biotechnology in Shandong University, China.  
A key challenge you've faced?
I've faced two key challenges. The first challenge was associated with the decision of whether or not to do a PhD. I didn't have a pleasant research experience during my Masters studies and a challenging project had me questioning my abilities. However, I was luckily introduced to Prof Wei Shen from Monash University who later became my PhD supervisor. Before I came to Australia, we were in contact via email for more than half year and his encouragement allowed me to undertake a PhD project which combined my skills in biology with his lab strength in surface chemistry. This was an amazing learning experience.
Another major challenge I have faced was my future career and career planning when I became pregnant. I knew that I didn't want to be a full-time mum, but still wanted to spend time with my baby during the crucial early years. How to balance work and family became a big question. Luckily for me, our group leader, Prof Sally Gras, gave me great support and suggestions. Now I'm working as a part-time Research Fellow, which gives me great flexibility in both my research life and family life.
What achievement are you most proud of?
The proudest achievement I've had so far was graduating with a PhD with the award of Mollie Holman Doctoral Medal for best Monash PhD thesis. This award inspired me to stay in scientific research for my career.
What do you hope for women in STEM?
More females in leadership and management positions, who can serve as role models and also provide a voice for woman in STEM. Having woman in roles like this and allowing them to share their stories with younger generation will inspire future leaders which is crucial. I also hope both Academic and Industry work-places will provide important schemes (such as the return to work bonus provided by The University of Melbourne) that can encourage more women back to work after career interruptions.   
Who inspires you most?
My mum. She's a well organised person and when I was a child she did a brilliant job working full time and also raising me and taking care of our family. She gave me valuable early age education and always talked to me as a friend and she has been a powerful role model in my life.
What is your passion/hobby/interest outside of work?
My husband and I both love travelling and gourmet food. Our boy Bryan (1 year old) has already travelled with us back to China twice and we went to Airlie beach and the Gold Coast over last Christmas and Easter. We are planning to go to Falls Creek for Bryan's first snow trip and Phuket Island for delicious Thai food later this year.