Women of Bio21 - Susann Wudtke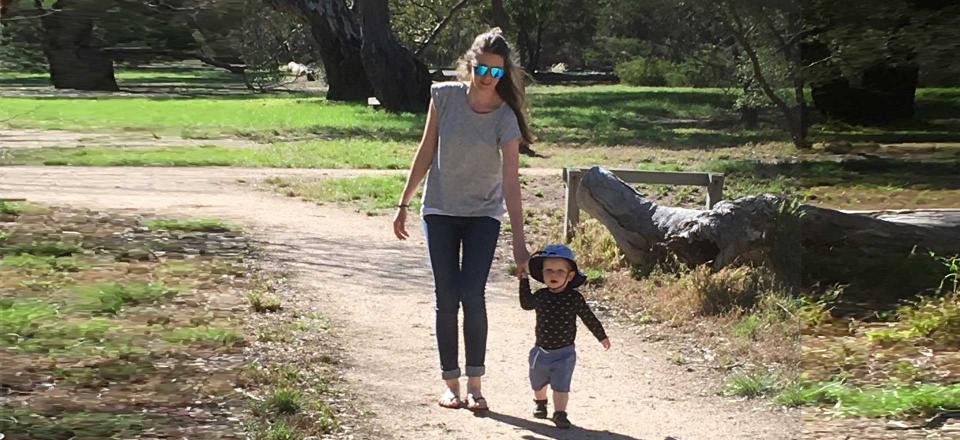 Women of Bio21 Profiles: Susann Wudtke, Bio21 CSL Limited, Research Scientist
Tell us about your research?
I work within the Molecular Biology Department at CSL and we are responsible for the design, generation and optimisation of protein-based medicines for the prevention and treatment of serious human diseases.
What did you want to be growing up?
I had no idea what I wanted to be as I child, but growing up I was always fascinated by forensic pathology. Through my undergraduate teaching I got exposed to the biological sciences and ultimately completed a PhD in Cell & Molecular Biology in Germany at the University of Hamburg.
A key challenge you've faced?
Being a first time mum with no family around, in particular since my post-doc contract was coming to an end and I had to start looking for a new position. Commencing a full-time job at CSL when my son Fynn was eight months I had to adjust to my new life – juggling motherhood with a career & overcoming the rollercoaster of guilt. But, I didn't stop believing in myself and learnt how resilient I am. My son has taught me so much in just two years and I can't imagine my life without him. I could not be happier having such a great work life balance with supportive family & friends and a fulfilling job.
What achievement are you most proud of?
My PhD is one of my biggest achievements. The completion of this life milestone has opened many doors and opportunities for me. In particular the opportunity to live and work in different countries, experience different roles and to meet amazing people. My opportunities increased and my horizon and perspectives expanded. I received tremendous support from my family and friends during my PhD and without this I wouldn't be where and who I am today. In my life, I have never taken anything for granted and always worked very hard to achieve my goals and pursue my dreams.
What do you hope for women in STEM?
I hope that there will be more and more women pursuing STEM as a career, a passion or an interest.  The workforce and career imbalance in general is not sustainable and I hope over time we achieve equality on a level where gender isn't even a factor. Also, I hope to see an improvement in a way that ensures family versus career is no longer a dilemma. Getting into STEM has nurtured the natural curiosity about how things work that I have always had.
Who inspires you most?
My inspiration in life was, is and will always be my grandma! She was from a very poor background and grew up in the time of World War II. My grandma was a single mum with four children. She sacrificed many of her needs to satisfy her children and grandchildren. She never complained about her hard life, always thought in a positive manner and was the most loving and supportive person.
What is your passion/hobby/interest outside of work?
I work full time and spend every spare minute I have with my little family.  We love being outdoors going hiking, surfing, camping and exploring the beauty of Australia.