Women of Bio21 'Mini Profiles' - Dr Zalihe (Zal) Hakki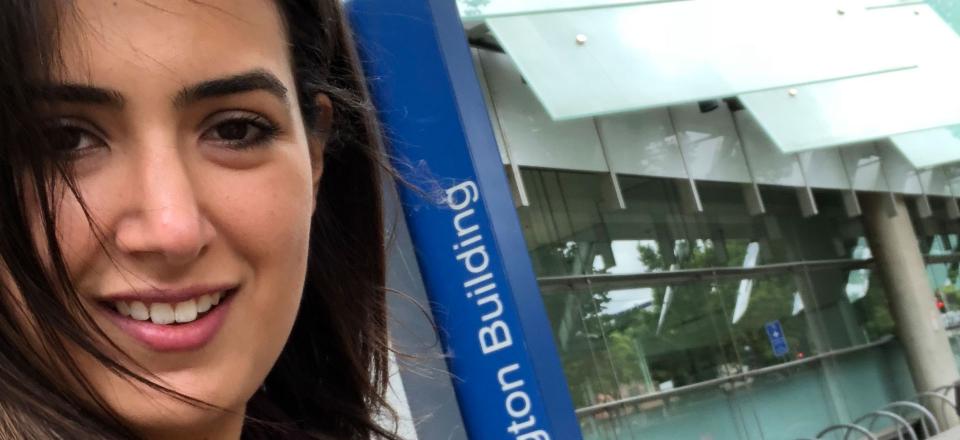 Tell us about your research?
After completing my PhD, I undertook a teaching degree and taught for two years at a secondary school. I am currently working on a drug development project for the treatment of steroid-resistant asthma. It is a highly applied commercial project and I am learning a lot about intellectual property and the business side of science. The goal of my work is to optimize the structure of novel drug candidates and identify optimal compounds that can be selected for formal clinical development. 
What did you want to be growing up?
As an academically inclined student I aspired to get a high ATAR score and what I considered to be the pinnacle of VCE, getting into medicine. However after completing my first year at university I discovered that biology wasn't one of my strengths and realized medicine was not for me. I developed a passion for chemistry and gravitated towards further study in organic chemistry.   
 
A key challenge you've faced? 
Taking a diversion in my career to embark on teaching was a formidable challenge as it required me to get out of my comfort zone and to work in an environment where my PhD was not considered that important. It definitely made me question whether my academic skills were being fully utilized and if I had honoured my PhD, yet it greatly improved by interpersonal skills and taught me the value of building relationships with people. 
What achievement are you most proud of? 
Seeing my students grow was extremely rewarding. Young people are authentic when giving feedback, so I was very proud to receive letters of gratitude from them as I felt that it was a testament to the positive relationships I had fostered with them. Most recently, I am proud to have received my first independent funding, the Kaye Merlin Brutton bequest.
What do you hope for women in STEM? 
I think the greatest challenges facing women in STEM is career stability and progression, especially at the early-mid career level where career disruption often due to carer responsibilities can significantly impact career progression. I know many talented people in science whom are currently experiencing these issues and I hope that they will be able to retain their jobs and reach their full potential.
Who inspires you most? 
I'm inspired by hardworking, ambitious people. One of these people is my supervisor Spencer Williams, his discipline and work ethic are qualities I aspire to. 
What is your passion/hobby/interest outside of work? My family and friends are very important to me and I love spending time with them. My Saturdays are usually spent at my grandparents house where our whole family gathers to share my grandmother's home-cooked meals. I also love visiting my favourite cafes and wine bars across Melbourne and taking photos as it is a fun and creative outlet for me.