Women of Bio21 - Louise Formby-Miller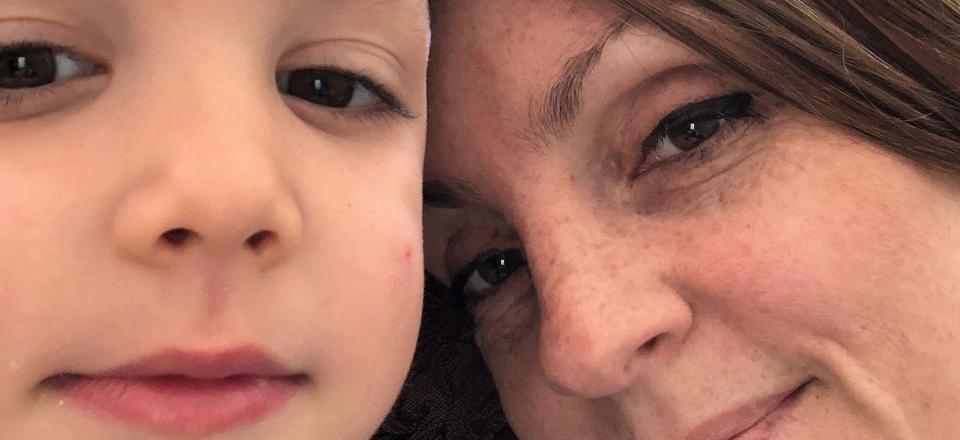 Tell us about your research:
At Rhythm, we are developing a blood-based test for colorectal cancer. My role is to develop the immunoassays that form the basis of the test. Our ultimate goal is to improve the detection rate for early stage colorectal cancer and thus, reduce the number of deaths associated with this disease.
What did you want to be growing up?
I wanted to be a veterinarian because I love animals (especially cats), however when I did work experience at the vet in Year 10 we had a man come in one day with his dog that he didn't want anymore. He told the vet to put it down, which the vet did, and then the dog sat dead in a garbage bag in the hallway for the rest of the day. I had to walk past it repeatedly. I didn't want to be a vet after that. I decided to be a graphic designer instead, and here I am, a scientist.
A key challenge you've faced?
I had my first child when I was 17 years old. That was challenging from a social perspective. I learned very quickly that you can be the brightest, most diligent, switched on kid but people will judge you very quickly and very negatively for things like this; both people that know you and those that don't.
I think we see a lot of this today with social media where people can have their careers obliterated by one careless tweet. People judge on limited information. It's easy to do but it is a failure to see people as a whole. Nobody is one moment in their life. They are a sum of the parts. I learned that early on and I am grateful for that.
What achievement are you most proud of?
I have forged a satisfying career for myself despite having had time off with children and despite quitting my PhD half way through. Life has setbacks and things happen that you don't expect, and I am most proud of the way I have navigated through all those things to be where I am today. I have a wonderful family and I am financially secure even though people told me when I was younger that I had completely ruined my life. It is actually very, very hard to completely ruin your life and nobody should ever say that to a young person!
The most important lesson – not all criticism of you is equal or valid but taking criticism on board is important for personal growth. You take criticism from people who love you because you are imperfect, not in spite of it and from people whose opinions you respect. Like Aristotle said: 'To avoid criticism, say nothing, do nothing, be nothing.'
What do you hope for women in STEM?
I hope that in the future more women will choose STEM careers, however I do not want to see quotas for women in STEM because I think that undermines women and makes people question whether women are there because they are talented or just to make up the numbers. That's not helpful.
I also hope that women will have more choice about their careers while navigating through pregnancy and motherhood. These are life changing experiences in and of themselves and to worry about your career or income whilst raising children is difficult. I found it much easier being a mother whilst attending university than I found being a mother in the workforce. It shouldn't be like that.
Who inspires you most? 
My father inspires me. In the past two years he has had both a stroke and colorectal cancer for which he required a colectomy. Despite this, he is focused on the positive aspects of his life and his love of veteran and vintage cars. He is an internationally recognised expert on T-model Fords and maintains that passion despite everything that he has endured the past two years.
My sister also inspires me. She is flying a microlite from Australia to Siberia following the shorebird migration to raise awareness for shorebird conservation. Check out Milly Formby at www.wingthreads.com – she is a graduate from the Zoology department here at Melbourne University and an awesome sister.
What is your passion/hobby/interest outside of work?
Well, I have six children. That takes up a lot of time but I love being with them and seeing them grow and develop their minds and their curiosity about the world. I am also a huge fan of yoga, especially Bikram yoga. I have practised Bikram since 2005 and it is my great passion.
Other than that, I love spending time with friends, collecting stamps (when I get the time), reading about politics, social sciences and behavioural psychology, doing Sudoku and drinking G & Ts.