Women of Bio21 - Florienne Loder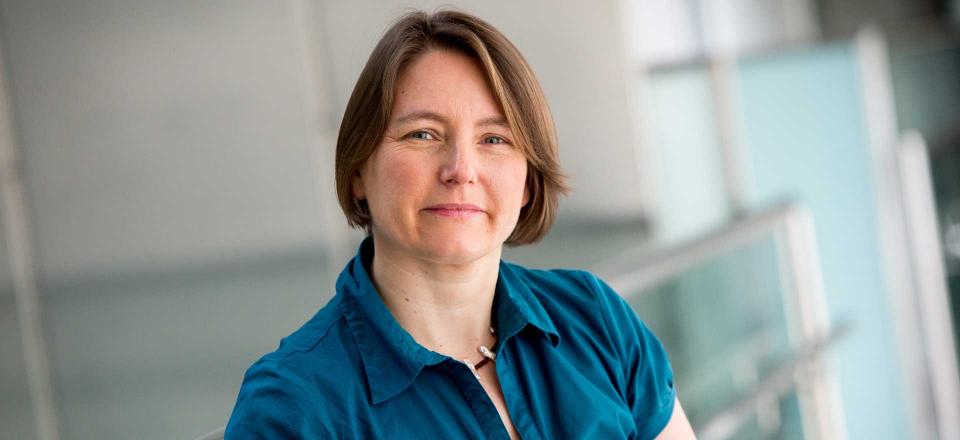 Tell us about your work? 
As the Communications and Engagement Advisor for the Bio21 Institute (also with the Faculty of Science's Communications and Marketing team) my role requires me to be a 'jack of all trades' and includes promoting the Bio21 Institute through our website, social media and research stories through media releases and the University's 'Pursuit' platform; supporting and organising internal and external events taking place at Bio21 such as our 'Big Picture' Seminar series; organising engagement activities for visitors to the Institute, engaging with our stakeholders, as well as sending out our internal 'Digest' newsletter.
What did you want to be growing up?
As a child I wanted to be a vet, because I loved animals and we had a bit of a menagerie at our place. As a teenager I was interested in becoming a journalist, but I also loved science subjects, because I was fascinated by science and its implications for society, but I also loved language and art. I chose the science path and after high school undertook a Bachelor of Applied Science at the local Ballarat University. After my studies, I travelled to Germany, where my parents had come from and had my first taste of lab work as a research assistant at the Max Planck Institute for Immunobiology in Freiburg. It was a fantastic experience! I went on to obtain a 'Diplom in Biology' (Immunology), University of Freiburg, but decided to pursue journalism with a postgraduate degree in Science and Economics film-making. This has ultimately allowed me to combine my interest in science, with language and communication.
A key challenge you've faced?
The birth of my second child coincided with the dramatic decline of my frail elderly parents. It was an emotional time that also required me to make some major decisions regarding the care of my elderly parents, whilst looking after a baby and toddler. I received a great deal of support from my husband, brother and our network of friends and neighbours. I was also fortunate to have a supportive employer at the University. I learnt to seek and ask for help, but also to cherish happy moments. I am glad that I could be there for my parents.
What achievement are you most proud of?
One of the first jobs in science communication when I returned to Australia from Germany was working with the science documentary director and producer, Sonya Pemberton (Pemberton Films/Genepool Productions). At the time I worked for her as a background researcher for her films 'Catching Cancer', 'Immortal' and 'Jabbed – Love, Fear and Vaccines'. Working on these projects was an amazing experience, where I interviewed a number of famous researchers as part of my investigations. Sonya received many awards for these documentaries including the Eureka Prize for Science Journalism. I feel very proud and fortunate to have had the opportunity to work with Sonya on these films. Most recently, I am proud of having grown an active network of communication specialists in the biomedical/healthcare space called the 'Parkville Precinct Communications Group' and been part of a working group that has organized the 'BioMedVic Communications Professionals Forum' three years running.
What do you hope for women in STEM?
Science is a tough and extremely competitive game. Career interruptions due to caring responsibilities, among other things, are a normal part of life for many women and men, but can present a major obstacle in pursuing a scientific research career. Sciences needs to become more accommodating and supportive of this aspect of people's lives, otherwise gender parity will never be achieved. Also, apart from research path, there are many highly rewarding science careers, that allow you to contribute to the translation and understanding of science in our society.
Who inspires you most?
My parents. They believed in the value of education, encouraged me to ask questions and to work hard. In particular though, I was inspired by their honesty, moral courage and kindness.
What is your passion outside of work?
Singing: I have been in choirs most of my life. Nowadays, I sing in the shower and with my family. I love spending time with my family and friends, being creative and when possible, making a positive contribution to my community.