Women of Bio21 - Dedreia Tull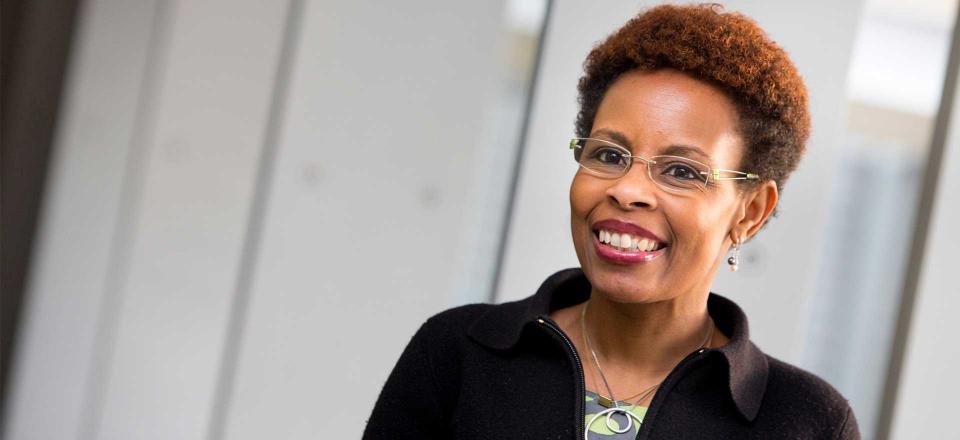 The Bio21-MA Facility is part of University of Melbourne node of the national Metabolomics Australia consortium, providing expertise in and access to metabolomics analysis (small molecule analysis) to the research community.
My Team at Bio21-MA work closely and collaboratively with researchers across several different research areas, including biomedical, environment and nutrition.
What did you want to be growing up?
At school, I was interested in airplanes and large ships, their structures and power. My best subjects were Math and Physics, although Organic and Physical Chemistry came easy, and so I wanted to be an engineer. At college in Montreal, Canada, I therefore focussed on physical sciences. In second year a biochemistry Professor introduced me to metabolic pathways, presenting the changing chemical structures and enzymatic activities as though he was telling a story - I could actually visualize the compounds changing structure at each step in the pathway! This had such a profound effect on me that I changed my focus to biological sciences and undertook a BSc in Biochemistry at University with a  focus on organic chemistry. Then a PhD in Bio-organic Chemistry.
A key challenge you've faced?
Being a first time mum and managing multiple food allergies, some anaphylactic, in my baby son (Nicanor) whilst starting a new position as Manager of the Metabolomics Australia Facility at Bio21. I could not have managed without my husband Andrew's  support and encouragement. This taught me the importance of a reassuring network of people who helped me stay positive. My network includes family, friends, doctors, nurses, teachers (childcare and primary school), my Research Team, Manager and other colleagues. I've also learnt just how resilient I am.
What are you most proud of?
Coming from a small island in the Caribbean and growing up with the challenges and ambitions that the people of Barbados had for their young  in the 60's and 70's, I feel fortunate to have worked on research projects in different countries including Canada, Denmark and Australia.  I carry with me the knowledge that this achievement and my quality of my life is possible because of a nation's dream to provide greater educational, professional and lifestyle opportunities for its future generations. And I carry this dream for my son.
Who inspires you?
Professor Edwina Cornish (AO, FTSE): my Manager and Director of the biotechnology company, Florigene, during my second post-doctoral position as a Research Scientist in the late 90's. I admire her leadership ability and style. I was particularly inspired by how she captivated and drew our team into her vision and managed us through the research and financial ups and downs of the company. Much of what I've learnt from Edwina I use  to manage my team at Bio21-MA Facility.
What do you hope for women in STEM?
Many more women in leadership positions and roles to inspire young women, like I was inspired by Edwina.
What is your passion outside of work?
Being Caribbean, I am passionate about Latin dancing: it's enormous fun and I enjoy meeting different people. Once my son came along, and I had to manage his allergies, I started to design new, yummy, healthy recipes for him with ingredients that he could have. This draws on my knowledge of experimental research and experience working in my father's Caribbean restaurant in Montreal. I'm inspired by my travels and enjoy the creative process, which turns a huge challenge into something fun.