Wille Group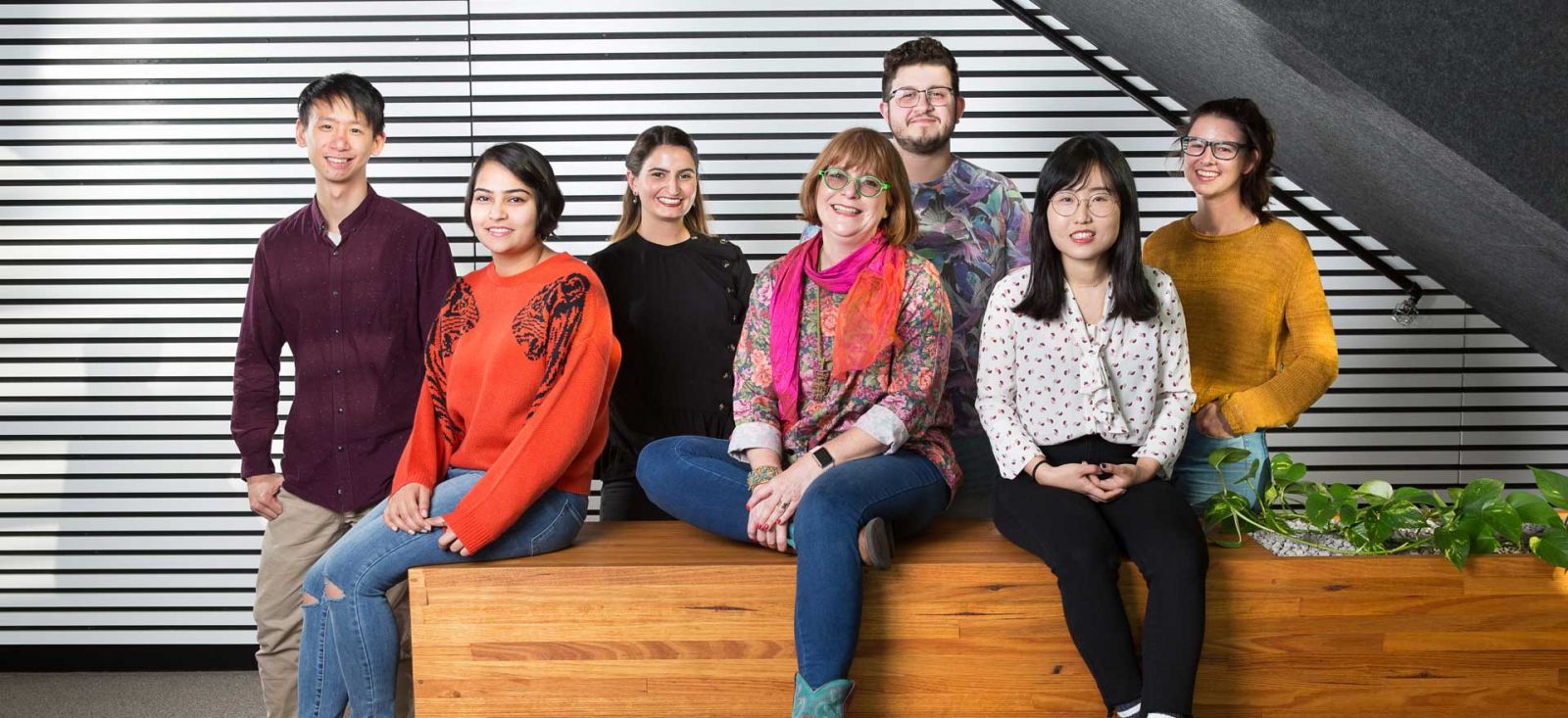 "We are exploring how important environmental radical and non radical oxidants are involved in diseases of the respiratory tract by damaging biological molecules that are in direct contact with the atmospheric environment." Associate Professor Uta Wille
Research
I consider myself a physical organic chemist specialized in the area of free radical chemistry and reactive intermediates. The first arm of my research profile focuses on fundamental radical chemistry aiming at the development of new synthetic methodology, whereas the second arm is focused on work towards the understanding of free radical damage in biological and manufactured materials, using simplified model systems.
For example: 
What happens to molecules in the respiratory tract lining fluid when atmospheric pollutants are inhaled?
How do polymers undergo degradation in the environment?
Both research arms are closely linked together by my interest in chemical reaction mechanisms, which are studied through a combination of experimental and computational methods.
The Wille group's research aims to extend general and fundamental knowledge of the role of atmospheric pollutants on the free-radical induced oxidative stress.  This may lead to the development of novel drugs with the ability to step into and hold up these processes. Radical induced oxidative damage is also responsible for the degradation of manufactured polymers, such as plastics. We are interested to explore the fundamental steps of polymer degradation, which has not been fully understood at all – despite the heavy reliance of our society on polymer materials.
Our research activities focus on the areas of free radicals in organic synthesis and bio-organic and material chemistry; the development of new synthetic methodology and studies of reaction mechanisms; computational chemistry for mechanistic studies and the design of new reactions; and investigation of the adverse effects of atmospheric free-radical oxidants on biological and manufactured materials using product and kinetic studies.
Interests
Physical organic chemistry
Free radical chemistry
reaction mechanism
reaction kinetics
environmental radicals
oxidative damage of biological and manufactured materials
development of synthetic methodology
computational chemistry
mass spectrometry and gas phase radical ion-molecule chemistry
synthetic photochemistry
Techniques
Synthetic organic chemistry
GC/MS
Laser flash photolysis
UV photoreactors
Mass spectrometers
Group Members
Group Head
Uta Wille
Postdoctoral Fellow
Wenxiao Yue
Tobias Lenz (Visitor, LMU Munich)
Graduate Students
PhD students
Joses Nathanael
Bethany Taggert 
​Narges Zafarghandi 
Masters Student
Parvinder Sidhu 
Jiaxing Cui 
Benjamin Andikropoulos 
Biography
Uta graduated with a PhD from the University of Kiel, Germany in the area of Atmospheric Chemistry after which she was offered a position for a Habilitation in Organic Chemistry. Following a Postdoctoral Fellowship with Professor Bernd Giese at the University of Basel, Switzerland she was appointed as Privatdozent at the University of Kiel and was invited in 2000 as a Visiting Fellow in the School of Chemistry at The University of Melbourne. In January 2003, Uta Wille moved permanently to Australia, where she was appointed as a Lecturer in the School of Chemistry. In 2006, she was promoted to Senior Lecturer, to Associate Professor and Reader in 2011 and to Professor in 2019, all at the same institution. Uta Wille's research program targets the chemistry of reactive intermediates by merging radicals of atmospheric importance with organic, bio-organic and material chemistry as well as the development of next-generation fertilizers to lower the negative effect of N-fertilization on the environment.