Tilley Group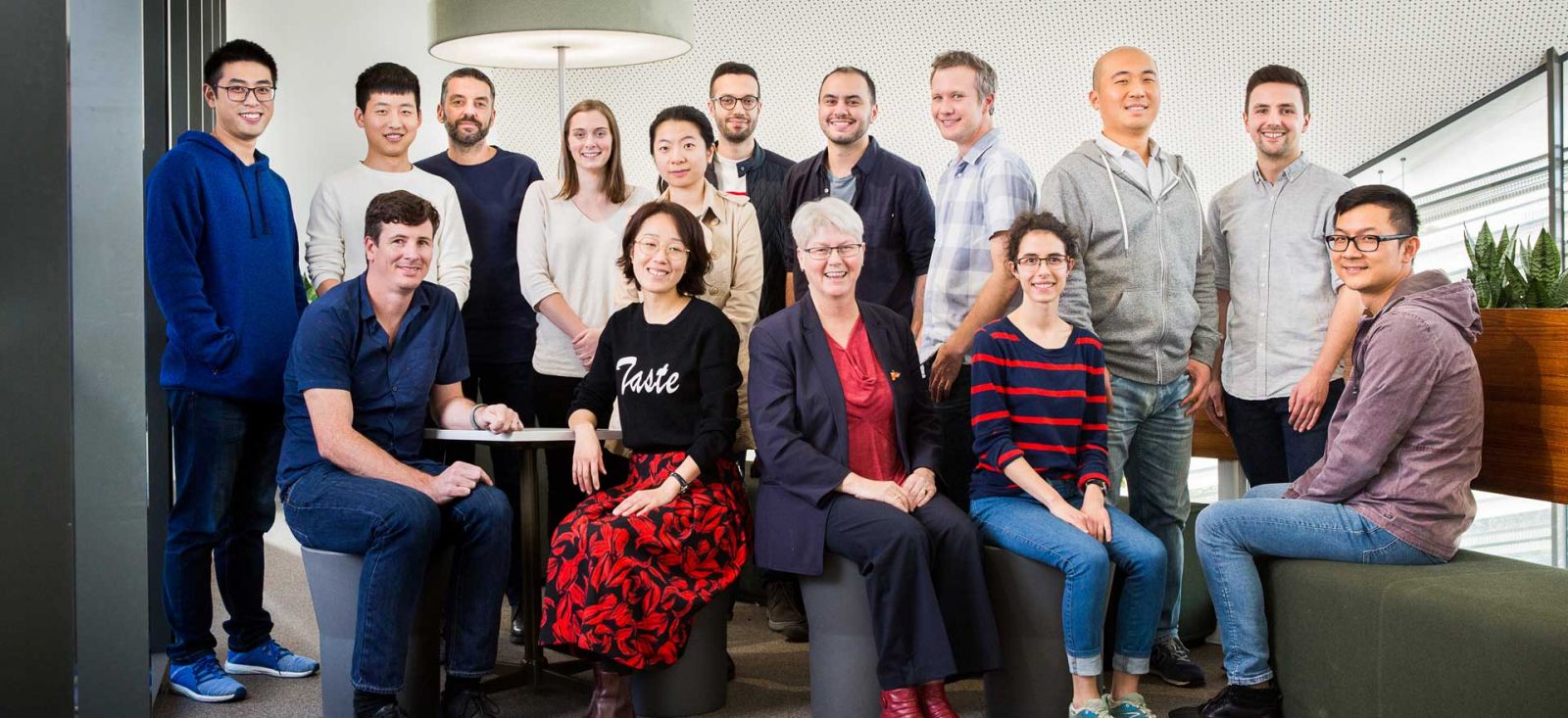 "I believe that answering the major medical and biotechnology questions of the 21st century will require convergence of the life and physical sciences and reliance on the use of advanced imaging techniques." – Leann Tilley
Research
Every minute, one child in Africa dies from malaria. Around the world, the mosquito-borne parasite kills about 450,000 people each year, most of them children and pregnant women, while another 200 million people suffer illness as a result of malaria infections.
Carried by the anopheles mosquito, the tiny malaria parasite invades the victim's red blood cells where it starts devouring the red cell haemoglobin and changing the cells so that the infected red blood cells stick to blood vessel walls. This leads to the typical symptoms of fever and headaches, but in severe cases results in coma and death.
The Tilley lab is working as part of a global effort to understand and control malaria. We undertake research in the areas of cell biology and drug development related to the malaria parasite, Plasmodium falciparum. We are particularly interested in how the parasite alters the erythrocyte surface to cause malaria pathology, as well as the remarkable transformation that turns parasites crescent-shaped and allows them to be transmitted from a human host to a mosquito vector. We also investigate the action of and resistance to artemisinin, with a view to designing better antimalarial drugs.
Techniques
Leann's laboratory helped to develop and implement a number of new imaging modalities and apply them in pioneering applications. Such modalities include 3D electron tomography, cryoEM, and super-resolution optical microscopy. Leann is a major user of the Advanced Microscopy Facility at the Bio21 Institute.
Leann's laboratory is also undertaking molecular and biochemical studies that underpin the development of new antimalarial drugs.
Group Members

Group Head
Professor Leann Tilley
Postdoctoral Fellows
Matthew Dixon
Simon Cobbold
Stanley Xie
Boyin Liu
Juan Nunez-Iglesias
Adam Blanch
Natalie Spillman
Con Dogovski
Research Assistant
Shannon Williams
David Gillett
Dean Andrew
Snigdha Tiash
Thisara Ranasinghe
Graduate students
Tuo Yang
Laure Dumont
Oliver Looker
Emily Crisafulli
Arman Namvar​
Benjamin Seager,
Emma Pietsch
Olivia Carmo
William Newman
Visiting student
Theana Johnson
Imie Nieuwland
Biography
Professor Leann Tilley
Email: ltilley [at] unimelb.edu.au     
Ph: +61 3 8344 2227
Leann Tilley obtained her BSc(Hons) in Biochemistry from the University of Melbourne, and her PhD in Biochemistry from the University of Sydney. After postdoctoral fellowships at Utrecht University in the Netherlands, the College de France in Paris, and at the University of Melbourne, she joined the Biochemistry Department at La Trobe University. In July 2011 she returned to the Department of Biochemistry and Molecular Biology at the University of Melbourne.
Professor Tilley holds an ARC Australian Professorial Fellowship and a Georgina Sweet Australian Laureate Fellowship. Her work has been recognised by the award of the Bancroft-Mackerras Medal from the Australian Society for Parasitology (2010), the Beckman Coulter Discovery Award of the Australian Society for Biochemistry and Molecular Biology (2011), Redmond Barry Distinguished Professorship (2016), Eureka Prize for Infectious Diseases Research (2016) and Australian Society for Biophysics Bob Robertson Award (2017).
Leann embraces a large range of technologies from drug and protein chemistry to molecular cell biology and novel imaging technologies. She is assisted by collaborations with experts from other disciplines, ranging from molecular parasitologists to organic chemists and optical physicists.
Leann served as Deputy Director and Director of the ARC Centre of Excellence for Coherent X-ray Science (CXS) (2006-2014). This Centre brought physicists, chemists and biologists together to develop fundamentally new approaches to probing biological structures and processes. It received international acclaim for its cross-disciplinary and cross-institutional work and its contributions to the development of novel imaging techniques.
Follow the link to Leann's webpage in the School of Biomedical Sciences, MDHS.