Professor Ary Hoffmann elected to the American Academy of Arts and Sciences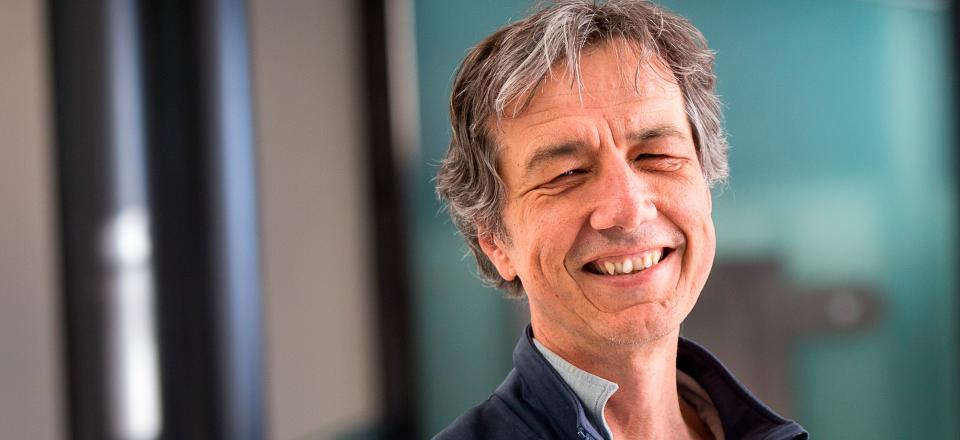 Professor Ary Hoffmann from the School of BioSciences and Bio21 Institute at the University of Melbourne has been elected into the American Academy of Arts and Sciences as a Foreign Honorary Member — Evolutionary and Population Biology, and Ecology.
Founded in 1780, the American Academy is one of America's oldest learned societies and independent policy research centres. The Academy convenes leaders from the academic, business, and government sectors to address critical challenges facing global society.
The Academy's membership of 4,600 American Fellows and 600 Foreign Honorary Members includes many of the most accomplished scholars and practitioners worldwide.
Professor Hoffmann said the honour was totally unexpected.
"I had no idea that I had been nominated," he said.
Professor Hoffmann's group at the Bio21 Institute of Molecular Science and Biotechnology works in the areas of environmental stress adaptation and pest/disease control. His group undertakes research to develop ways of assisting organisms adapt to climate change and other stresses. His group has also developed integrated pest control options for the grains and wine industries, and more recently shown how bacteria in insects can be harnessed to provide new approaches for suppressing dengue transmission by mosquito.
"I suspect that this honour reflects all the fundamental contributions that my group has been able to make in the areas of climate change adaptation and environmental monitoring as well as pest and disease control over a number of years," he said.
"We've been fortunate in being able to follow our findings at a fundamental level to applications in the environmental, health and agricultural sectors.
"We are at a critical time where immensely powerful tools are available to help the move towards environmental sustainability and to adopt new approaches to decrease infectious disease burden and to control agricultural pests."
Professor Hoffmann's research is being translated through a number of significant multidisciplinary research projects, including projects that involve releasing mosquitoes infected by bacterial endosymbionts, creating assays and tools for water pollution monitoring as part of the Centre for Aquatic Pollution Identification and Management (CAPIM), and developing ecological 'interventions' to enable vulnerable populations to adapt to climatic stress.
Dean of Science, Professor Karen Day said Professor Hoffmann was one of the world's most respected evolutionary biologists.
"Election to the American Academy of Arts and Sciences is well deserved recognition of his standing. The Faculty of Science celebrates his success," said Professor Day.
Professor Hoffmann is a recent ARC Australian Laureate Fellow, a member of the Australian Academy of Science, past President of the Australian Entomological Society, past President of the Australasian Genetics Society, and visiting Professor at both the Chinese Academy of Agricultural Sciences and the University of Liverpool.