Philip Batterham honoured for a lifetime of genetics research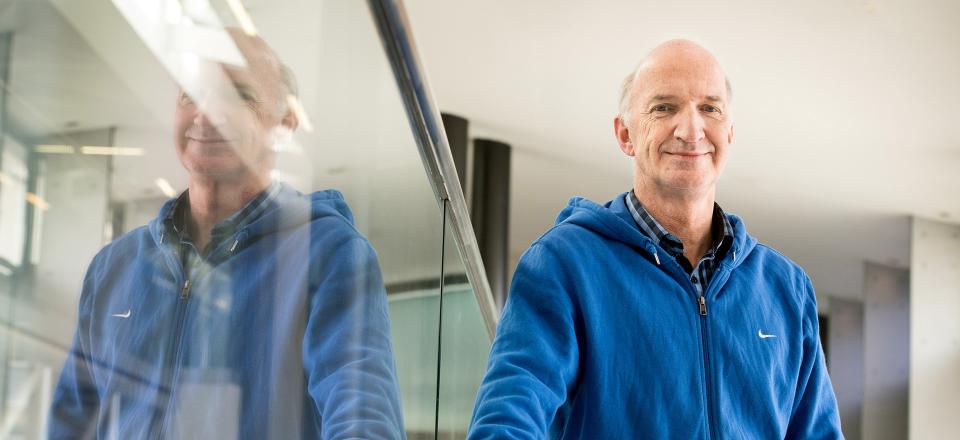 Professor Philip Batterham, Faculty of Science, has been awarded the 2015 MJD White Medal from the Genetics Society of AustralAsia.
The MJD White Medal was established in 2009, and this year recognises Professor Batterham's "lifetime contribution to genetics research."
Professor Batterham, a global research leader in the genetics of insecticide resistance based at the Bio 21 Institute, School of BioSciences, said he was extraordinarily proud that his team's research had been recognised in this way.
"Insecticide resistance research was initiated here at the University in 1977," he said.
"I am the latest baton carrier in a research relay team that has wrestled with the problem of resistance, providing important practical solutions to the problem, as well as major contributions to our understanding of evolution."
Professor Batterham said he was especially pleased to receive a medal that commemorates the remarkable work of eminent evolutionary geneticist, Professor Michael White FRS, the founding Professor of Genetics at the University of Melbourne in 1964.
The award highlights the University's long and productive research program on insecticide resistance.
When Professor White retired in 1975, his successor, Professor Max Whitten, set up a research unit to look at the genetics of insecticide resistance in the Australian sheep blowfly, Lucilia cuprina.  This work continued under the leadership of Professor John McKenzie.
A young Philip Batterham did his Honours at La Trobe University in 1976 under the supervision of Professor McKenzie, and then came to the University of Melbourne as a research fellow in 1982 before joining Professor McKenzie in studying insecticide resistance.
"I love working here because of the extraordinary quality of the people I work with," Professor Batterham said. "The research staff and students in my lab are like family to me. I love spending time with them. I am energized by their talent and shared passion for the research problems we pursue.
"This award belongs to them."
A recent highlight of the sheep blowfly research program was the publication of a manuscript on the full genome sequence of L. cuprina in Nature Communications.
Professor Batterham will receive his award on 8 July at the Genetics Society of AustralAsia Conference in Adelaide. In addition, he was last week presented with the Faculty of Science Dean's Award for Excellence in Engagement.
Story by Daryl Holland