Villadangos Group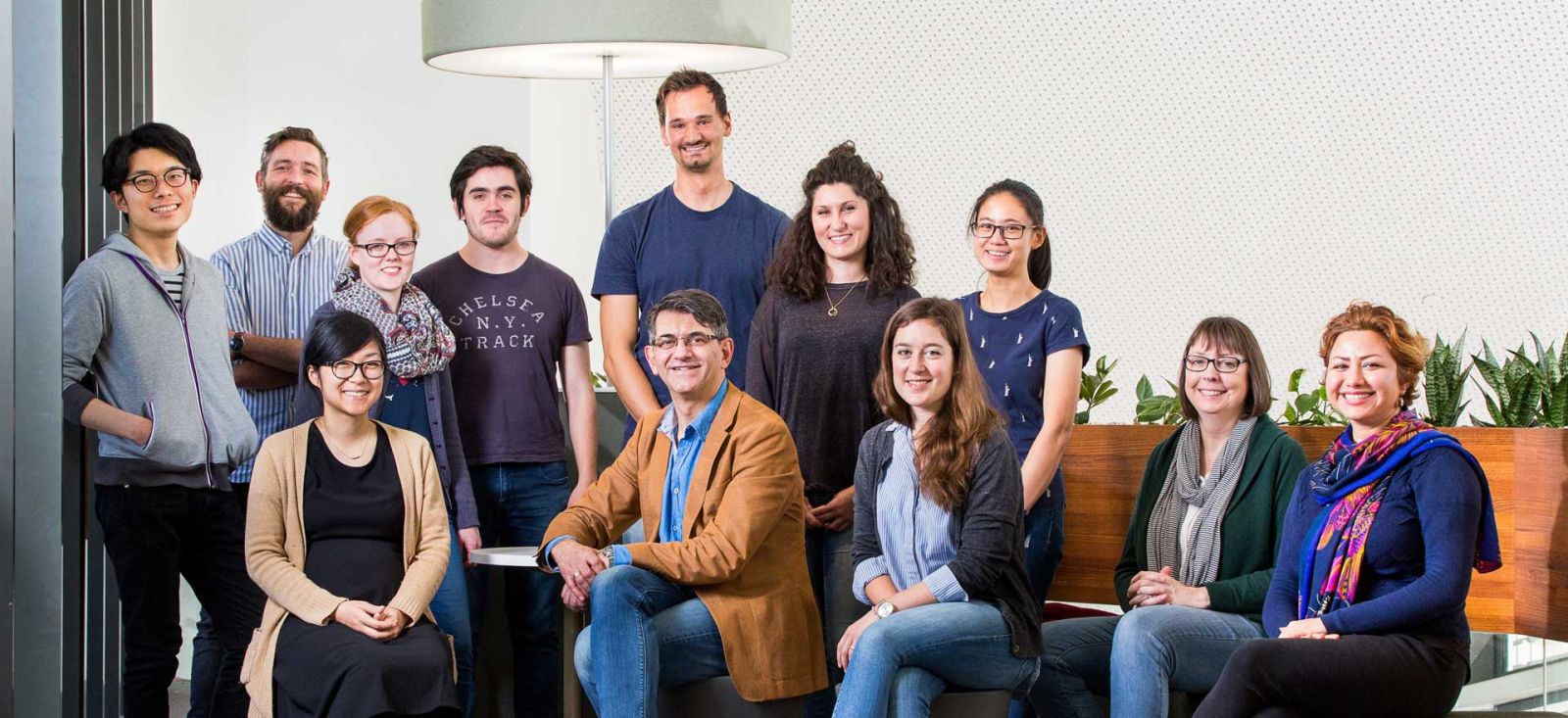 "We are elucidating how the immune system carries out the process of Antigen Presentation to detect, seek and destroy pathogens and tumour cells.  Our discoveries have direct application to the design of vaccines and therapies against infection, autoimmunity and cancer." – Professor Jose Villadangos
Research
Jose Villadangos is a Professor in the Department of Biochemistry and Pharmacology at the Bio21 Institute, and Microbiology and Immunology at the Doherty Institute.  His work straddles biochemistry, cell biology and immunology.  He studies the cells and molecules that capture, process and present antigens, mechanisms that underpin every activity of the adaptive immune system.
Research Projects:
Mechanisms of antigen presentation by classical and non-classical MHC molecules

Development and function of Dendritic Cells, Macrophages and other antigen presenting cells

Mechanisms of Trogocytosis

Immunity against cancer

Anti-viral immunity

Immunosuppression post-sepsis or trauma

Regulation of membrane proteostasis by ubiquitination

Immunometabolism and O-GlcNAcylation

COVID-19

RNA vaccines and immunotherapies
Techniques
Immunology, cell biology, and biochemistry techniques including: animal models of viral, bacterial and malaria infection, cancer and autoimmunity, CRISPR/Cas-9 gene editing, transcriptomics (pooled and single-cell RNA sequencing, etc), purification and characterisation of immune cells, microscopy, analysis of protein trafficking, subcellular fractionation, protein biochemistry and proteomics.
Members
Group Leader
Laboratory Manager
Jo Pooley
Postdoctoral Scientists
Dr Hamish McWilliam
Dr Laura Cook
Dr Adam Balic
Dr Jieru Deng
Dr Anouk Becker
PhD Students
Atefeh Yaftiyan
Laraib Amir Ali
Shi Liang Bjorn Wee
Atieh Mousavizadeh
Xiaoyue Zhang
Laura Almagro Puente
Leonardo Arpesella
Vaughn Ticar
Michael Harvie
Laura Bahr
Honours Students
Dong Li
Alexander Harvey
Staff
Charlene Yong-Yu Chen
Biography
Jose obtained his PhD from the Universidad Autónome de Madrid in 1994.  Subsequently he trained at MIT (USA), Harvard Medical School (USA), and the Walter and Eliza Hall Institute (WEHI, Australia).  He started his own laboratory in 2001 and moved to The University of Melbourne in 2010.  Jose has authored over 160 papers that have received ~20,000 citations (h-index 61).  He has received funding from the NHMRC, ARC, NIH, HFSP, LLS, CRI and the Anti-Cancer Council, among others.  Jose is past Editor-in-Chief of Molecular Immunology and inaugural Editor-in-Chief of Current Research in Immunology.  He is an Honorary Life Member and recipient of the Derek Rowley Medal of the Australian and New Zealand Society for Immunology.