Villadangos Group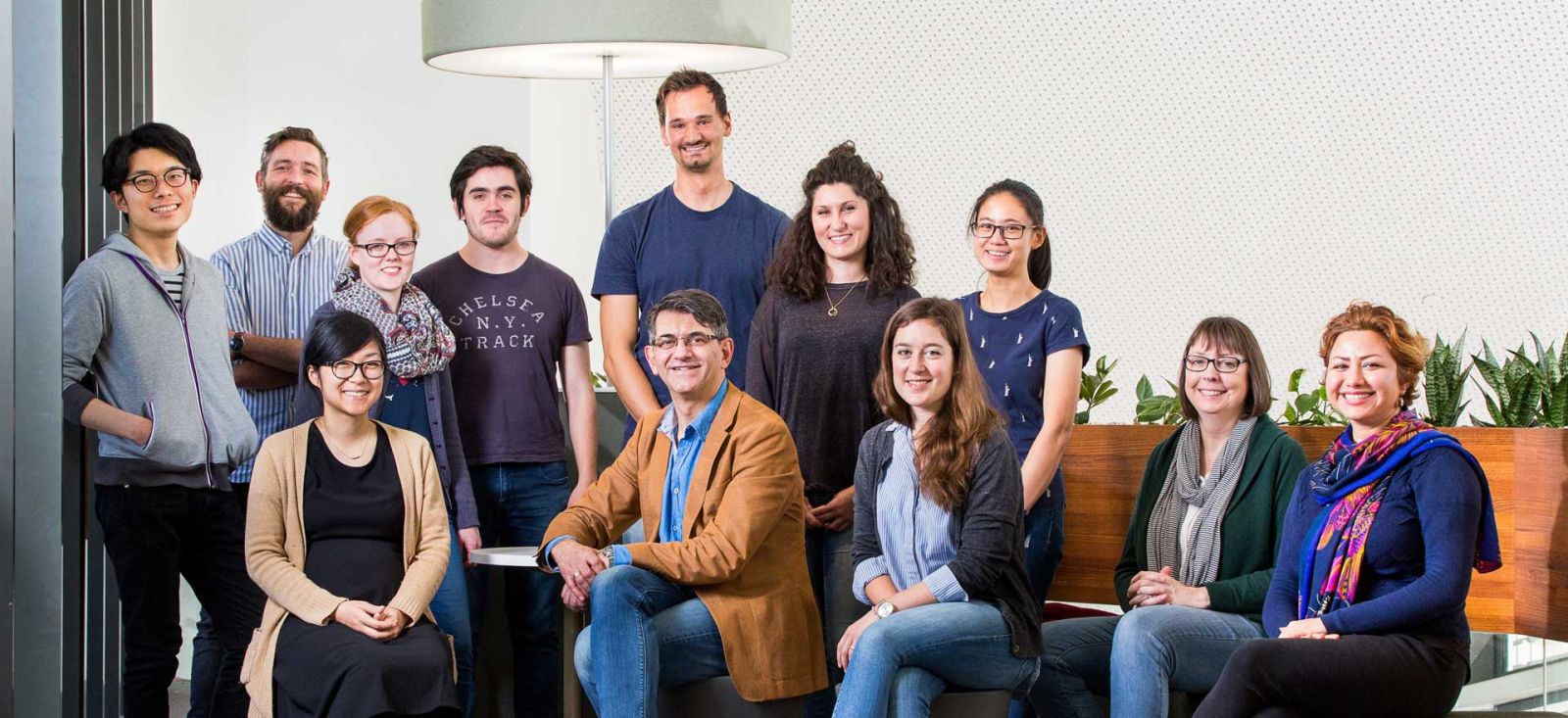 "Our research has contributed to elucidating the complexity of the dendritic cell network in vivo and the mechanisms by which immune cells capture, process and present antigens." – Professor Jose Villadangos
Research
Jose Villadangos is a Professor in the Departments of Biochemistry and Molecular Biology, and Microbiology and Immunology. His work straddles biochemistry, cell biology and immunology. He has contributed to elucidating the complexity of the dendritic cell network in vivo and the mechanisms by which immune cells capture, process and present antigens. His current research interests include:
The mechanisms of antigen presentation in dendritic cells
The regulation of proteostasis by membrane ubiquitin ligases
The mechanisms controlling the dimerisation of the amyloidogenic protease inhibitor Cystatin C
Autophagy
The development of adoptive cell therapy for the treatment of cancer
Research Projects:
Characterisation of antigen presentation pathways in dendritic cells
Receptor mediated antigen trafficking in DCs
Mechanism of impaired DC function caused by systemic inflammation or infection
Autophagy: a novel pathway of protein degradation, antigen presentation and T cell immunity
Characterization of OGlcNAc glycosylation in DCs
Understanding the mechanisms that impair anti-tumour adoptive cell therapy
Memory T cell responses in viral infections
Expression and substrate recognition by MARCH ubiquitin ligases
The amyloidogenic protease inhibitor Cystatin C in health and disease
Techniques
Immunology, cell biology, and biochemistry techniques including: animal models of viral, bacterial and malaria infection, cancer and autoimmunity,  purification and characterisation of immune cells, microscopy, analysis of protein trafficking, subcellular fractionation, protein biochemistry,  and proteomics.
Members
Group Leaders
Professor Jose Villadangos
Dr Justine Mintern
Research Assistant
Geraldine Healey
Postdoctoral Scientist
Dr Nishma Gupta
PhD Student
Alan (Li Hao) Ching
Haiyin Liu
Patrick Shriek
Ilknur Spring
Annabelle Blum
Kayla Wilson
Honours Students
Hayley Cron
Fadzai (Victor) Makota
Undergraduate Students
Jade Taylor
William Chiang
Laura Colin
Biography
Jose obtained his PhD from the Universidad Autonoma de Madrid in 1994 under the supervision of Prof Jose A Lopez de Castro, studying the role of MHC polymorphism in peptide selection and T cell recognition. In 1994 he joined the laboratory of Prof Hidde Ploegh in the USA, first at MIT and later at Harvard Medical School, where he contributed to the identification of proteases involved in MHC class II antigen presentation. He moved to Melbourne, Australia in 1998, where he joined the laboratory of Prof Ken Shortman at the Walter and Eliza Hall Institute (WEHI) to apply his expertise in antigen presentation to the study of dendritic cells. He started his own laboratory at WEHI in 2001 and moved to The University of Melbourne in 2011.
As a Professor in the Department of Biochemistry and Molecular Biology and the Department of Microbiology and Immunology, Jose applies his expertise in biochemistry, cell biology, proteomics, microscopy and immunology to his own research and to collaborations between the two departments.