Stojanovski Group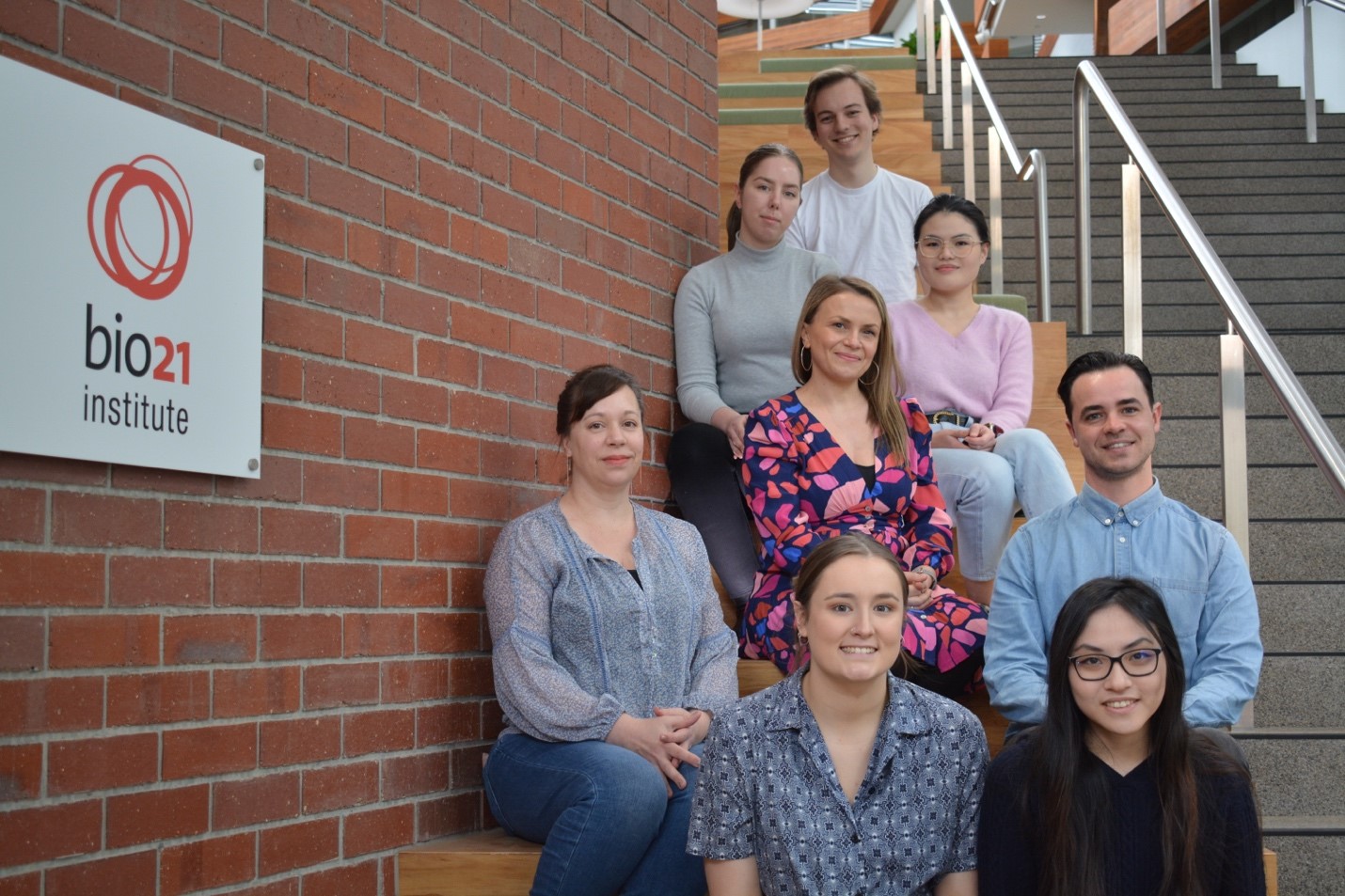 "It is fascinating how nature has answered the difficult question of protein sorting within mitochondria, by providing elaborate transport systems.  Our lab's mission is to expand our current knowledge of these processes in mammalian cells and contribute to understanding the molecular basis of mitochondrial dysfunction in disease." - Associate Professor Diana Stojanovksi
Biography
Assocaite Professor Diana Stojanovski is a mitochondrial biologist located in the Department of Biochemistry and Pharmacology at The University of Melbourne and the Bio21 Institute.
Diana obtained her PhD from La Trobe University in 2006 where she worked with Professor Mike Ryan on the emerging topic of mitochondrial dynamics.  In 2006, she moved to the University of Freiburg as an Alexander von Humboldt research fellow working with Professor Nikolaus Pfanner on protein translocation systems in yeast mitochondria.  She returned to La Trobe University in 2009 as an Australian post-doctoral fellow and in 2013 she was recruited to The University of Melbourne to start her independent research group.  Here she has developed a thriving research program researching the molecular mechanisms underscoring mitochondrial diseases linked to fundamental mitochondrial pathways like protein trafficking and quality control.  The labs research team has been funded by the ARC, the Mito Foundation, The Citrin Foundation, MRFF and NHMRC.
Research
The Stojanovski Lab is working as part of a global effort to understand the inner workings of one of the cells most intriguing and important organelles, the Mitochondrion.
The mitochondrion is the cell's power plant, where sugars from the food we eat are converted into energy that our bodies need to survive.  Inside this power plant is an workforce of 'proteins' that perform that many critical functions of mitochondria.  The Stojanovski team is interested in mitochondrial biogenesis and function in healthy cells and disease.  Mitochondrial function extends far beyond that of energy generation, because mitochondria serve as hubs for numerous cellular activities, including: apoptosis, calcium signalling, the metabolism of amino acids and lipids and the biosynthesis of iron-sulfur clusters and heme.  These functions are reliant on the workhorse of proteins within the mitochondria to carry out these essential roles.
Our research aims to:
i.   understand the machineries and mechanisms that drive mitochondrial protein biogenesis in human cells;
ii.  investigate the link between defects in mitochondrial protein biogenesis and human disease, and
iii. uncover how pathogens modulate mitochondrial function through the targeting of effector proteins to the organelle.
Techniques
Molecular and cellular biology methods including: mammalian tissue culture; bacterial expression systems; recombinant protein technologies; immunochemistry; microscopic techniques; blue-native PAGE; mass spectrometry; cross-linking and affinity techniques.
Group Members
Group Head
Postdoctoral Scientist
Catherine Palmer
PhD students
Phoebe Leeming
Megan Baker
Jordan Crameri
Kai Qi Yek (Florence)