Media Release: University of Melbourne and Telix Pharmaceuticals Establish Cancer Translational Research Partnership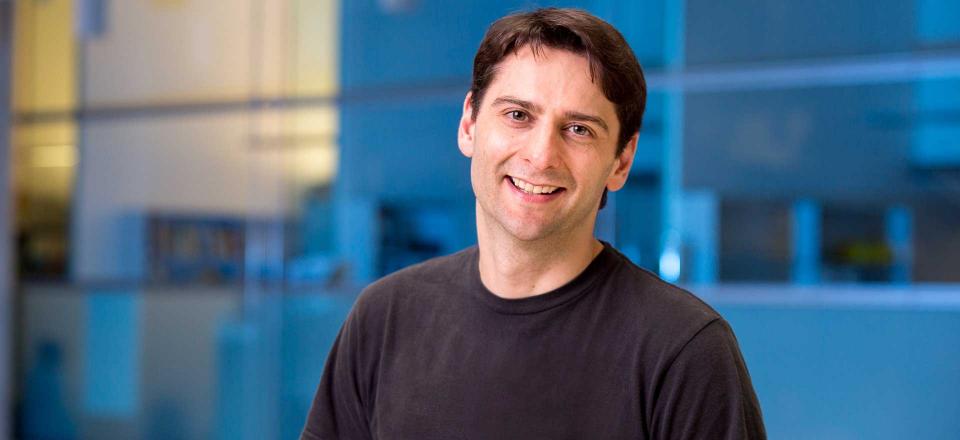 12 October 2017
University of Melbourne and Telix Pharmaceuticals Establish Cancer Translational Research Partnership
Novel technology discovered at University of Melbourne has the potential to transform the management of cancer
Melbourne, Australia – 12 October 2017. Telix Pharmaceuticals Limited ("Telix", the "Company"), an Australian biopharmaceutical company focused on the development of diagnostic and therapeutic products based on targeted radiopharmaceuticals or molecularly-targeted radiation (MTR), is pleased to announce that it has entered into a technology licensing agreement and a research collaboration agreement with the University of Melbourne. The collaboration relates to expertise and technology developed within the laboratory of A/Prof. Paul Donnelly (School of Chemistry and Bio21 Institute, University of Melbourne).
The licensing agreement with the University relates to a novel chemistry that attaches, or "conjugates", a specific radionuclide – 89-Zirconium (89Zr) – to targeting molecules that are designed to hit important therapeutic cancer targets. A truly personalized medicine approach, the use of this technology enables drug targets to be "lit up" and imaged with Positron Emission Tomography or "PET" to determine whether a patient will respond to specific therapeutic drugs that "hit" those cancer targets. PET is an important technology used in cancer care because it enables the precise imaging and localization of disease to guide surgery, radiation therapy, select patients for particular therapeutics, and even measure response to treatment.
In addition to the technology licensing agreement, Telix will sponsor a two-year postdoctoral research position to combine the technology developed in the Donnelly laboratory with several of the Company's proprietary targeting agents for prostate, renal (kidney) and colorectal cancer. Telix intends to evaluate this technology in collaboration the Peter MacCallum Cancer Centre, and its radiopharmaceutical manufacturing partner, Cyclotek (Aust) Pty Ltd.
Telix Co-Founder and CEO Dr. Christian Behrenbruch stated, "Paul's technology allows us to image, with exquisite detail, the presence of important cancer targets against which Telix is developing therapeutic drugs. By determining the presence of a cancer target, we can predict whether a patient will respond to therapy and therefore optimize the treatment regime to the individual. The technology developed in the Donnelly lab enables us to do this in a highly efficient way, potentially resulting in a product with superior manufacturability and patient safety."
A/Prof Paul Donnelly commented, "The technology we developed in our lab enables proteins – particularly antibodies – to be efficiently labeled with 89Zr and imaged with PET. This, in turn, has the potential to impact the way in which we diagnose and stage patients and ultimately determine an optimal therapeutic strategy based on the extent of disease. We're excited about working with the Telix team to apply our technology to their product pipeline."
This collaboration is an exemplar of the growing infrastructure in the Parkville "biotech precinct" and is a reflective of a multi-party industry-academia-clinical partnership with a patient-centric focus. The combination of world-class chemistry and clinical translation capabilities enables this technology to potentially move rapidly into patients.
Prof Rod Hicks, a member of Telix's Scientific Advisory Board and Professor of Medicine and Radiology at the University of Melbourne and Director of the Centre for Cancer Imaging at the Peter MacCallum Cancer Centre noted, "It's great to see this kind of partnership between industry and academia with a clear set of near-term clinical goals. We've built a very special translational research capability in the Parkville precinct that has captured international attention. It's great to see another company here and thriving with home-grown technology that will ultimately benefit cancer patients in Australia and beyond."
The research commitment to the Donnelly lab is approximately AUD $550,000 over two years to apply the technology to several of Telix's targeting agents. The license agreement with the University of Melbourne includes significant development milestones and royalties on net sales of products incorporating the in-licensed technology. The financial terms of the licensing agreement are not disclosed.
About Telix Pharmaceuticals Limited
Telix is an Australian biopharmaceutical company focused on the development of diagnostic and therapeutic products based on targeted radiopharmaceuticals or molecularly-targeted radiation (MTR). The Company is developing an advanced portfolio of oncology products that address significant unmet medical need in renal, prostate and brain (glioblastoma) cancer. Telix is an unlisted public company.
For more information visit www.telixpharma.com.
About the University of Melbourne
Established in 1853, the University of Melbourne is a public-spirited institution that makes distinctive contributions to society in research, learning and teaching and engagement. It's consistently ranked among the leading universities in the world, with international rankings of world universities placing it as number 1 in Australia and number 32 in the world (Times Higher Education World University Rankings 2017-2018).
About the Bio21 Molecular Science and Biotechnology Institute
The University of Melbourne's, Bio21 Molecular Science and Biotechnology Institute (Bio21 Institute), is a multidisciplinary research centre specialising in medical, agricultural and environmental biotechnology. Accommodating more than 500 research scientists, students and industry participants, the Bio21 Institute is one of the largest biotechnology research centres in Australia.
The Bio21 Institute seeks to improve human health and the environment through innovation in biotechnology and related areas, driven by collaborative research and dynamic interactions with industry. The Bio21 Institute was officially launched on June 8th 2005 by Victorian Premier Mr Steve Bracks, joined by University of Melbourne Vice-Chancellor Professor Glyn Davis, Innovation Minister Mr John Brumby and Health Minister Ms Bronwyn Pike.
Investor and Media Contacts:

Telix Pharmaceuticals Limited

Kyahn Williamson

Head of Investor Communication

WE Buchan

@: kwilliamson [at] buchanwe.com.au

 

The University of Melbourne

Nicola Webber

Media Manager

University of Melbourne

@: nicola.webber [at] unimelb.edu.au