Media Release: New Bio21 building recognises pioneering women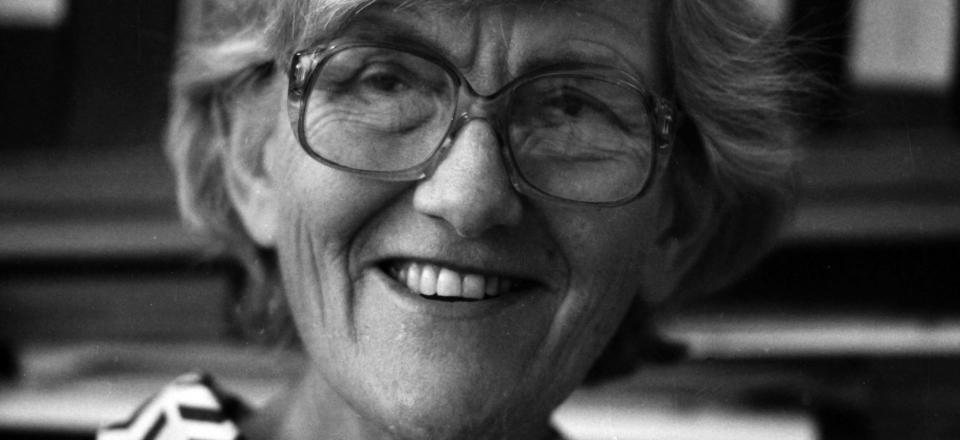 The University of Melbourne has honoured two if its most revered scientists at the opening of the expanded Bio21 Institute of Molecular Science and Biotechnology on Friday, 14 December.
The state-of-the-art, $46million research facility expands the footprint of the Bio21 Institute by 5000 square metres.
The new building has been named after Nancy Millis, one of the University's first female professors, while the Margaret Sheil Mass Spectrometry laboratories recognise Australia's first female chemistry professor. CSL's Global Hub for Research and Translational Medicine is also located in the new building.
Nancy Millis graduated from the University with an undergraduate degree in Agricultural Science and a Master of Science. She completed a Doctorate in Fermentation Technology at Bristol University. 
Nancy joined the University of Melbourne in 1952 when she was appointed as a Senior Demonstrator in the then Department of Microbiology. In 1953 she was appointed as lecturer.
Early in her career, Nancy set up the first Applied Microbiology course in Australia and in 1982 was appointed as a Professor in the Department of Microbiology and Immunology.
Nancy was awarded Emeritus Professor status in 1987 and continued to work at the University until her untimely death in 2012. Nancy was also Chancellor of La Trobe University from 1992 until 2006.
Nancy co-wrote a text book in 1965 for biochemical engineers called 'Biochemical Engineering'. The book pioneered the application of Biochemical Engineering principles in the fields of pharmaceuticals, chemicals, food processing and microbiology. The book was used a reference for students and industry alike for decades afterwards.
Nancy was the Chair of the Recombinant DNA Monitoring Committee (RDMC, 1980-1987) and the Genetic Manipulation Advisory Committee (GMAC, 1988-2001). She led and developed the scheme of voluntary oversight of Australian gene technology research until the commencement of the Gene Technology Act 2000.
Nancy also served as a member of the Gene Technology Technical Advisory Committee (GTTAC) 2001-2003. These roles had significant interface with industry, science and government.
Margaret Sheil, University of Melbourne Provost from 2012 to 2017, commenced as Vice-Chancellor of Queensland University of Technology in February 2018.  Margaret is a Fellow of the Royal Australian Chemical Institute and the Academy of Technological Sciences and Engineering. She is a Fellow and Morrison Medallist of the Australian and New Zealand Society for Mass Spectrometry and was made an Office of the Order of Australia in 2017.
University of Melbourne Vice-Chancellor Duncan Maskell, said it was fitting to recognise both women at the expanded Bio21 institute.  
"Nancy Millis and Margaret Sheil have made enormous contributions to the global scientific community over many decades," Professor Maskell said.  
"Not just in terms of research, but also as role models who paved the way for many women to pursue a career in academia. I am delighted that Nancy and Margaret's names are commemorated at the Bio21 Institute. I have no doubt they will continue to inspire generations of researchers to come."
Nancy's nephew, Ken Millis, said Nancy would be honoured to have her name associated with such an important research facility.
"Nancy dedicated her life to microbiology and finding ways to prevent disease and improve people's health," Mr Millis said.
"Nancy understood that to be successful, then academia and industry had to work closer together. Nancy would be thrilled to know a brand new, world-class facility that can be used by academics and industry has been named in her honour." 
Margaret Sheil said the new laboratories at the Bio21 Institute are a significant addition to the University.
"Boosting research outcomes and building a high performing research culture is important to the reputation of any university," Professor Sheil said.
"To be able to do that, you need the best facilities to work in, which is exactly what the expanded Bio21 institute will provide. I am honoured that my name will be associated with these world-class laboratories."
For further information please contact: Damian Glass, University of Melbourne Senior Media Advisor on 0459 818 553