Media Release: Cyclotek announces the CRIB Project at Bio21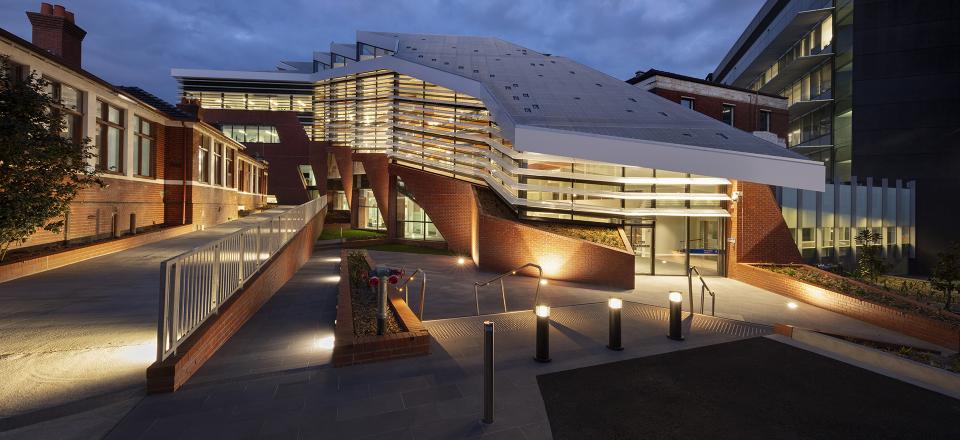 Cyclotek and University of Melbourne's Bio21 Institute are pleased to announce a significant collaboration into the development of radiopharmaceuticals for their Australian and Global partners.
This initiative enables Cyclotek to establish a designated radiopharmaceutical research and development laboratory within the Bio21 Institute. The new lab demonstrates capabilities to engage with radionuclides that are garnering attention due to the technological advances in their production and for molecular targeted therapies.
With the interest and market for radiopharmaceuticals growing rapidly, this new collaboration will provide both partners with state-of-the art laboratories to drive the translation of new discoveries into clinical and commercial outcomes.  The CRIB, Collaborative Research and Innovation @ Bio21, will see a dynamic interaction between Industry and University researchers to further achieve new radiopharmaceutical product developments.
The facility will operate under Cyclotek's licences with Bio21 researchers having access to operate their research and other activities.
"Overcoming the limitations of space and equipment, now with the CRIB project, will help Melbourne researchers, local pharmaceutical companies, global partners to better serve their clinical needs as well as provide further development of purposeful outcomes for Cyclotek's own research and research partner activities," Cyclotek CEO Greg Santamaria said.
"With 20 years of experience in manufacturing TGA/GMP approved radiopharmaceutical and collaborative ties with other large pharmaceutical companies, this new initiative broadens our scope and performance to better serve our customer base.  We are extremely pleased to enter this partnership with University of Melbourne and the opportunity to collaborate with Bio21 Institute researchers.
University of Melbourne Professor Paul Donnelly from the Faculty of Science and Bio21 Institute, said "This exciting opportunity will dramatically improve our capacity to develop new diagnostic and therapeutic agents. The collaboration with Cyclotek will also provide University researchers with valuable insight and exposure to the commercial realities of pharmaceutical research."
University of Melbourne Professor Michael Parker, Director of Bio21 Institute said "Bio21 has been actively increasing its partnerships with industry over the past five years, with our Bio21 Business Incubator Building now housing seven different biotech companies. Cyclotek brings a new technology to our incubator which strongly complements the work of some our leading academic scientists."
Launching its 2022 campaign, Cyclotek plans to deliver exciting new products and invest in research activities and platforms across the broader scope within this exciting new industry.
"Through these initiatives, we aim to demonstrate our utmost commitment and drive for developing, implementing and translating changes in the therapeutic and diagnostic arena into actual clinical outcomes. The CRIB project lays out the foundation for our much larger dedicated R&D and Manufacturing facilities being designed," Mr Santamaria said.  
Contact: Mr Greg Santamaria, CEO, Cyclotek
About Cyclotek
As a leading radiopharmaceutical manufacturer in Australia and New Zealand, our mission at Cyclotek is to improve patient outcomes with accessible targeted radiopharmaceuticals. Our novel PET-tracers provide patient-specific insights into their disease state, providing earlier diagnosis, more accurate assessment of disease extent and improved treatment planning and monitoring.  Cyclotek has a strong history of undertaking product development and technology transfers to support clinical trials and investigator sponsored studies. Cyclotek is at the forefront of validating new molecular targeted radiopharmaceuticals for the Australian and New Zealand market. Our infrastructure and personnel are designed and trained to enable these CDMO activities.
About Bio21
The University of Melbourne's Bio21 Molecular Science and Biotechnology Institute (Bio21 Institute) is a multidisciplinary research centre specialising in the molecular life sciences. Accommodating more than 800 research scientists, students and industry tenants, the Bio21 Institute is one of the largest biotechnology research centres in Australia. The Bio21 Institute seeks to improve health through innovation in biotechnology and related areas, driven by collaborative research and dynamic interactions with industry.