Lightning strikes twice for potential Parkinson's disease and MND drug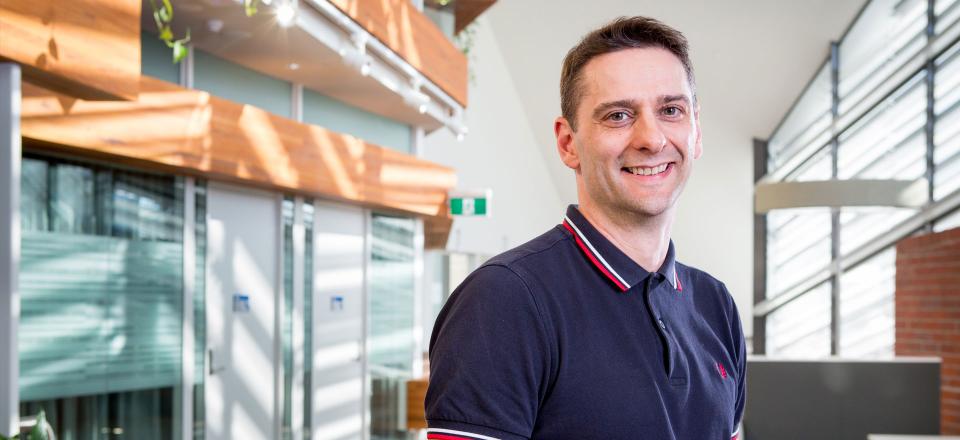 Lightning strikes twice for potential Parkinson's disease and MND drug
A phase 1 human clinical trial of a compound developed by researchers at the Bio21 Molecular Science and Biotechnology Institute and the University of Melbourne and Florey Institute of Neuroscience and Mental Health is showing promise in alleviating the symptoms of Parkinson's disease. The results come just months after similar findings were reported in a separate motor neurone disease trial.
The compound, CuATSM, was given to three separate cohorts of Parkinson's patients (19 in total), in the early stages of the disease, for six months.
The aim of the open-label trial was to ensure safety of the compound, as well as determine the oral dose that would give patients drug levels equivalent to those seen in mouse models of Parkinson's disease where CuATSM treatment inhibited brain damage. 
Encouragingly, the greater the dose of CuATSM the greater the benefits in the current trial, with those people on the highest dose improving on both a quality of life score and on measures of movement disability due to Parkinson's disease.
Professor Paul Donnelly, Bio21 Institute, School of Chemistry, University of Melbourne, "Collaboration of chemists the Bio21Instiute, School of Chemistry; neuroscientists The Florey and University of Melbourne, and clinicians the Royal Melbourne Hospital has fuelled promising results in clinical trials with Cu(ATSM) as a potential treatment for Parkinson's Disease"
"Years of basic science and preclinical work on Cu(ATSM) as a potential treatment for Parkinson's disease and MND has led to clinical trials" says Prof Paul Donnelly."
Professor Ashley Bush, director of the Melbourne Dementia Research Centre, said, "Although the MND and Parkinson's trials were both phase 1, meaning we can't make any claims about treatment efficacy, the fact we see patient improvements at the equivalent doses where we saw independently validated improvements in various mouse models of both diseases gives us confidence that we are on the right path."
Professor Kevin Barnham, head of Neurotherapeutics at the Florey, said, "Like detectives, we don't really believe in coincidences. Taken together, the results from the two trials are very encouraging. When we began developing this compound 15 years ago we were quietly optimistic. So, while it is still too early to claim definitive success, we're doing the hard yards to discover exactly how the compound saves brain cells, and hope to report on this before the end of the year."
The trial was conducted by Professor Andrew Evans at the Royal Melbourne Hospital, in conjunction with Collaborative Medicinal Development, a USA- and Australia-based biotechnology company that licensed CuATSM from the University of Melbourne in order to advance its development.
The results will be presented to international experts at the XXIV World Congress on Parkinson's Disease and Related Disorders in Canada on June 13.
You can read more about the trial in the Herald Sun.
Read release on the Royal Melbourne Hospital website an The Florey
Details of the trial can be found here.
Read other stories on CuATSM: 
To speak with Professor Paul Donnelly, please contact florienne.loder [at] unimelb.edu.au (Florienne Loder), Communications and Engagement Advisor