Hutton Group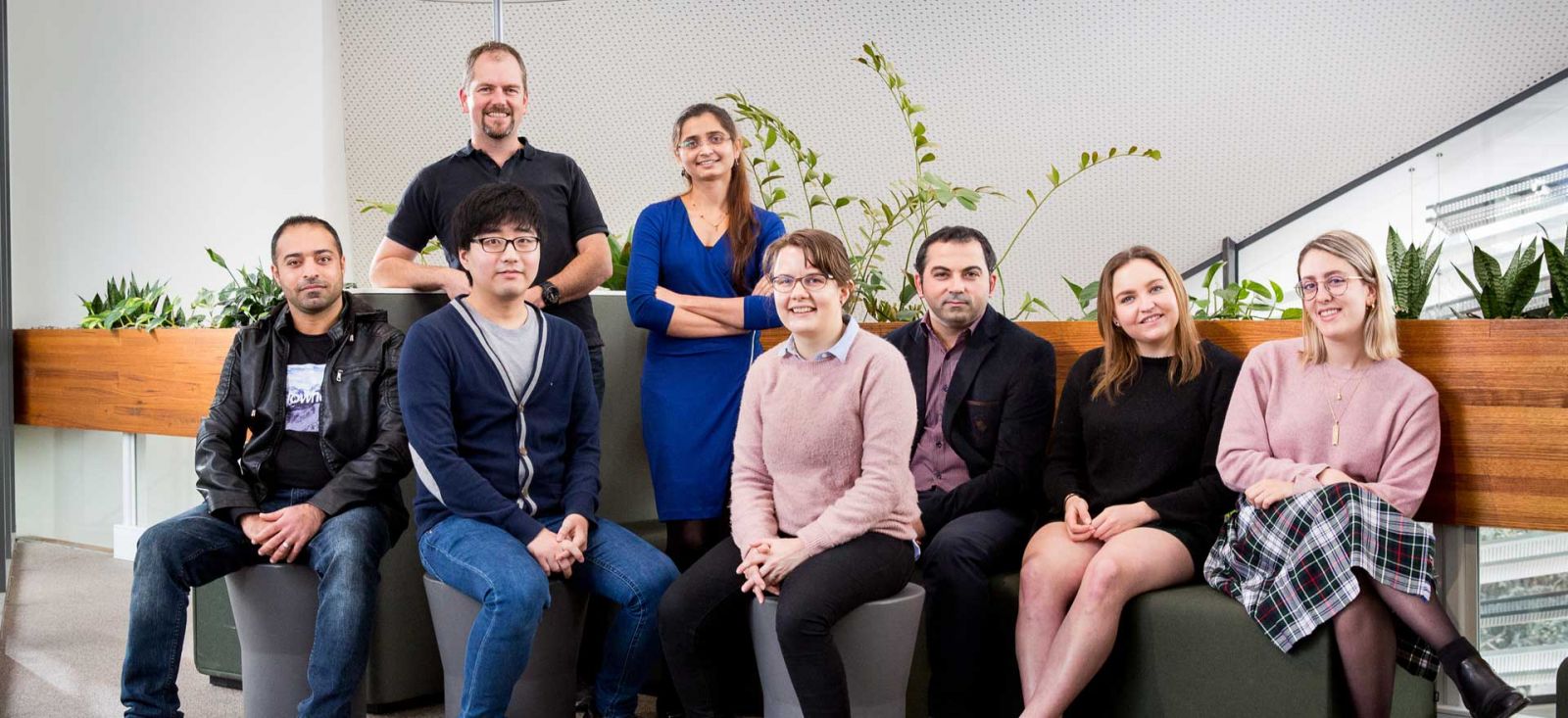 "We are developing methods for the chemical synthesis of complex peptides to ultimately improve our understanding of biological processes, including the cause(s) of Alzheimer's disease, the progression of cancer, and finding treatments for infectious diseases." - Dr Craig Hutton.
Research
My background is in synthetic organic chemistry.
My major area of research is the development of new synthetic methods for the construction of amino acids and peptides.
This expertise has been used to invent new reaction for amide bond formation and peptide ligation, and for the total synthesis of peptide-based natural products.
I also have expertise in the development of radiolabelled peptide for molecular imaging, and the use of small molecules and peptides in medicinal chemistry.
Group Members
Group Head
Craig Hutton
Postdoctoral Fellows
Varsha Thombare
Graduate Students
PhD Students
Luke Kurosz 
Ameer Taresh 
Sadegh Shabani 
Masters Students
Hannah Ryan
Justin Hur
Honours Students
Benny Lai
Contact
Email: chutton[@]unimelb.edu.au
Tel: (03) 8344 2393
Biography
Craig Hutton obtained his undergraduate and PhD degrees from the University of Adelaide before completing postdoctoral studies at the University of California, Berkeley and The University of Melbourne (Australian Postdoctoral Research Fellow).
He was then appointed to the School of Chemistry at The University of Sydney, before returning to The University of Melbourne in 2003, where he is now Associate Professor & Reader in the School of Chemistry and Bio21 Institute.