Dr Elizabeth Hinde receives ARC Future Fellowship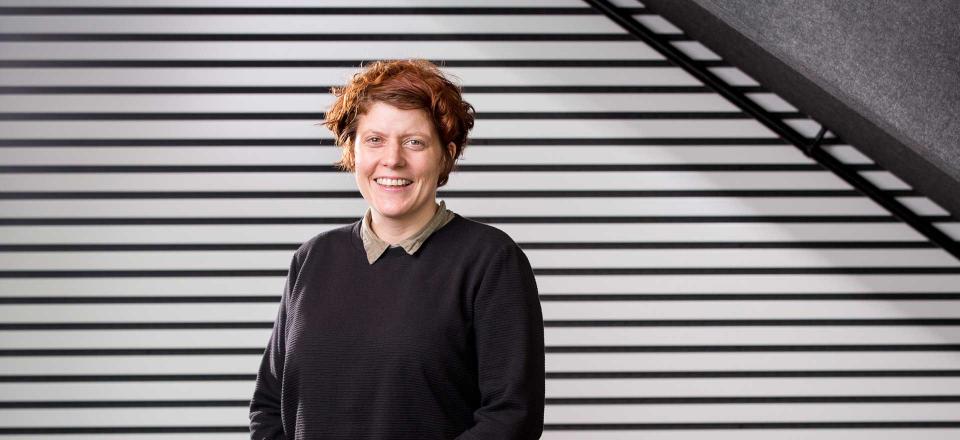 Congratulatons to Dr Elizabeth (Liz) Hinde, Department of Biochemistry, MDHS and School of Physics, Faculty of Science on being one of 100 recipients of an ARC Future Fellowship this year. This is a wonderful achievement in this highly competitive environment with only 15% success rate this year.
The ARC Future Fellowships announced today by the Minister for Education Dan Tehan are targeted at mid-career researchers and the Morrison Government is providing $90.5 million to the fellows to grow knowledge and innovation for the benefit of the Australian community by undertaking high quality research.
Liz's project aims to track DNA repair factor recruitment in the nuclear landscape of a living cell and quantify the role of nucleus architecture in maintenance of genome integrity. By coupling advanced fluorescence microscopy with a novel DNA double strand break inducible cell system, this project expects to uncover how the nucleus spatially coordinates DNA damage detection, assessment and repair in real time. This research is important because DNA damage threatens organism survival and this project has the potential to define how this genomic threat is resolved at the single molecule level. The benefit of this research is a fundamental insight into DNA repair biology and development of imaging technology to quantify genome function. She has received $876,000 over four years to conduct her research.
A full list of the new 2020 Future Fellows and their research project areas is available on the ARC website.
For more information about the ARC Future Fellowships scheme, please visit the ARC website.