Director's Blog - 5 March 2018 - Investing in people..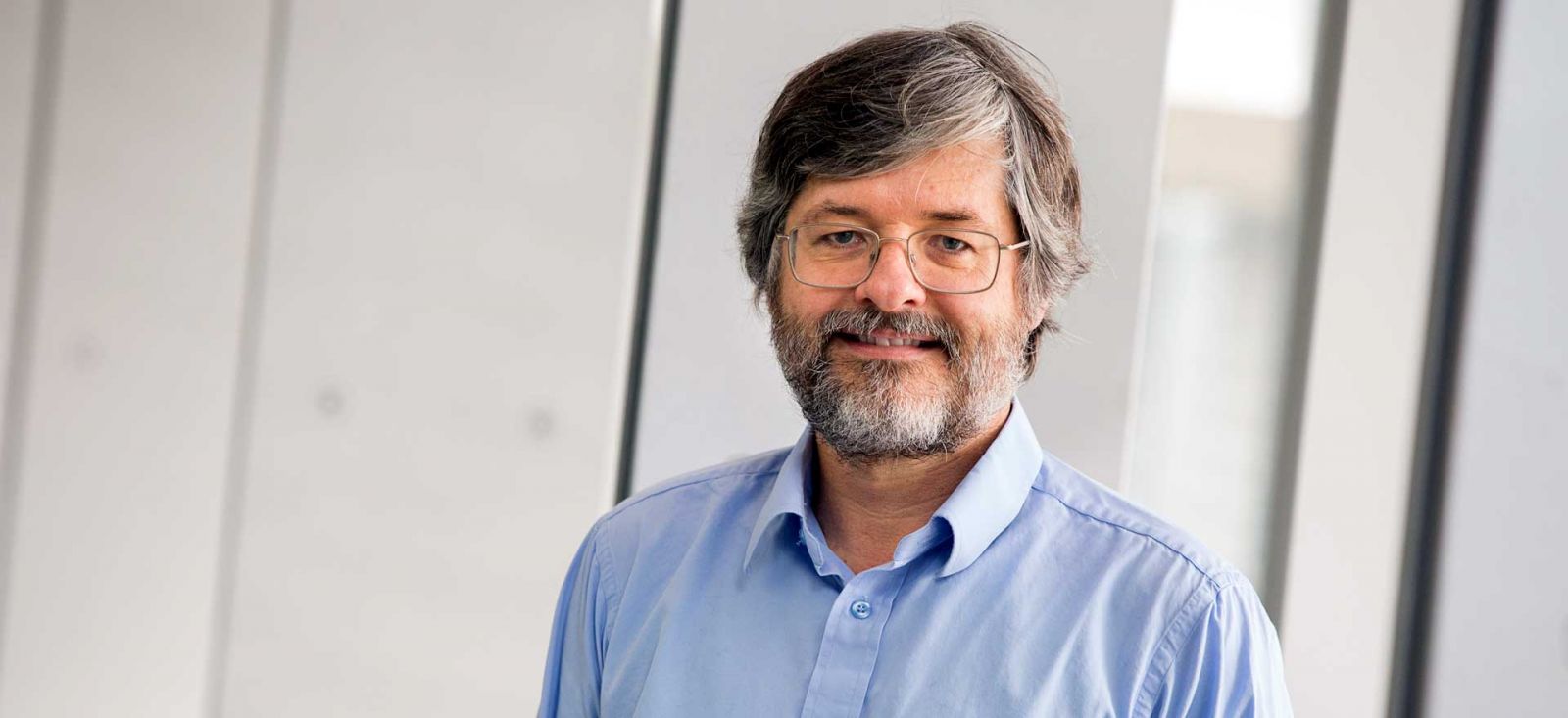 In my last message, I reflected on the importance of renewing platform technology facilities at Bio21. I also mentioned the importance of investing in and recruiting highly skilled people with expertise in applying these technologies to their research.
In 2017 we were very fortunate to have a number of new group leaders and their teams join Bio21: David Stroud, Isabelle Rouiller, Laura Edgington-Mitchell, in the Department of Biochemistry and Molecular Biology, MDHS, and Guy Jameson, in the School of Chemistry, who moved from University of Otago, New Zealand, as well as the new Head of Biosciences, Herbert Kronzucker, who moved from the University of Toronto and who will move into his laboratory in the course of the year.
David Stroud says: "I came to Bio21 because of the world-class platforms, and strong connections to both industry partners and clinicians in the institute and Parkville precinct". David seeks to apply proteomics tools to the study of mitochondria.
Guy Jameson says: "Bio21 is a hub for biological research. It provides me the opportunity to work in an exciting environment and interact with people across a wide range of disciplines and research areas opening new projects and collaborations. However, it is not an island. The wider research community (the WEHI, Peter McCallum, Florey Institute and Melbourne University) is just a few minutes' walk away". Guy brings expertise in Mössbauer, EPR and NMR techniques.
Isabelle Rouiller says: "I chose to move my research lab to Bio21 because Bio21 is an outstanding research environment that encourages collaborations and promotes multidisciplinary approaches. This environment promotes novel research opportunities for me and for my trainees. The equipment and support is world class. Plans for further expansion are very exciting". Isabelle brings expertise in CryoEM which she uses to study how membrane traffic is regulated.
Laura Edgington-Mitchell says: "I was initially drawn to Bio21 by the truly multidisciplinary nature of the institute, its attractive location in the Parkville Biomedical Precinct, and the state-of-the art technology platforms that it offers. Since arriving, I have been impressed by the collegial environment, strong support for early career researchers and clear commitment to promoting women in science". Laura combines chemistry and biology to study the role of proteases in diseases and disease conditions, such as inflammation and cancer.
As Bio21's Director, one of my chief aims is to create an attractive environment in our Institute that fosters research and so attracts the talented people to join, benefit and contribute to our community. It is great to see researchers attracted to the Institute because they recognise the value of the platform facilities we house; the multidisciplinary collaborative environment and our strategically beneficial location in the Parkville biomedical precinct.
A common theme that arises from each of these researcher's motivation for moving to Bio21 is the 'collaborative environment'. Genuine collaboration cannot be forced; often arises out of serendipity; relies on mutual trust and respect and a generous attitude towards our colleagues and peers, but it can be fostered and the desirable conditions created that encourage these encounters that lead to beneficial research collaborations.
Collaboration is a worthwhile research strategy, as people working together, bringing different disciplinary strengths knowledge and skillsets, can achieve new insights. Also in the tight funding conditions, working and publishing in teams, can help scientists survive and thrive in a very competitive system.
Collaboration has been a key consideration in the design of the Bio21 building, with the inclusion of break-out balconies - offering people the opportunity to meet and interact over lunch and coffee - as well as the café area on level 1 (hopefully to be in action again soon), the atrium as a large event space and the auditorium.
Also, the Institute has brought together academic and industry research groups and platform technology facilities into the same building. Encounters between groups and individuals are supported by Bio21 social events, such as the regular morning teas and Bio21 'Big Picture' Seminars.
When scientists move to follow the promise of new opportunities, they pack up their labs, bringing their teams and sometimes their families and migrate from a city or even a country to continue their work. As these new group leaders and their teams adjust to Bio21, the University of Melbourne, Melbourne, or even Australia, please make them feel welcome; assist and encourage them as they settle into their new scientific 'home,' and start a conversation over coffee and possibly a collaboration!
Professor Michael Parker
Director, Bio21 Institute