Director's Blog - 27 March 2020 - Women's lot improving, but let's be more inclusive!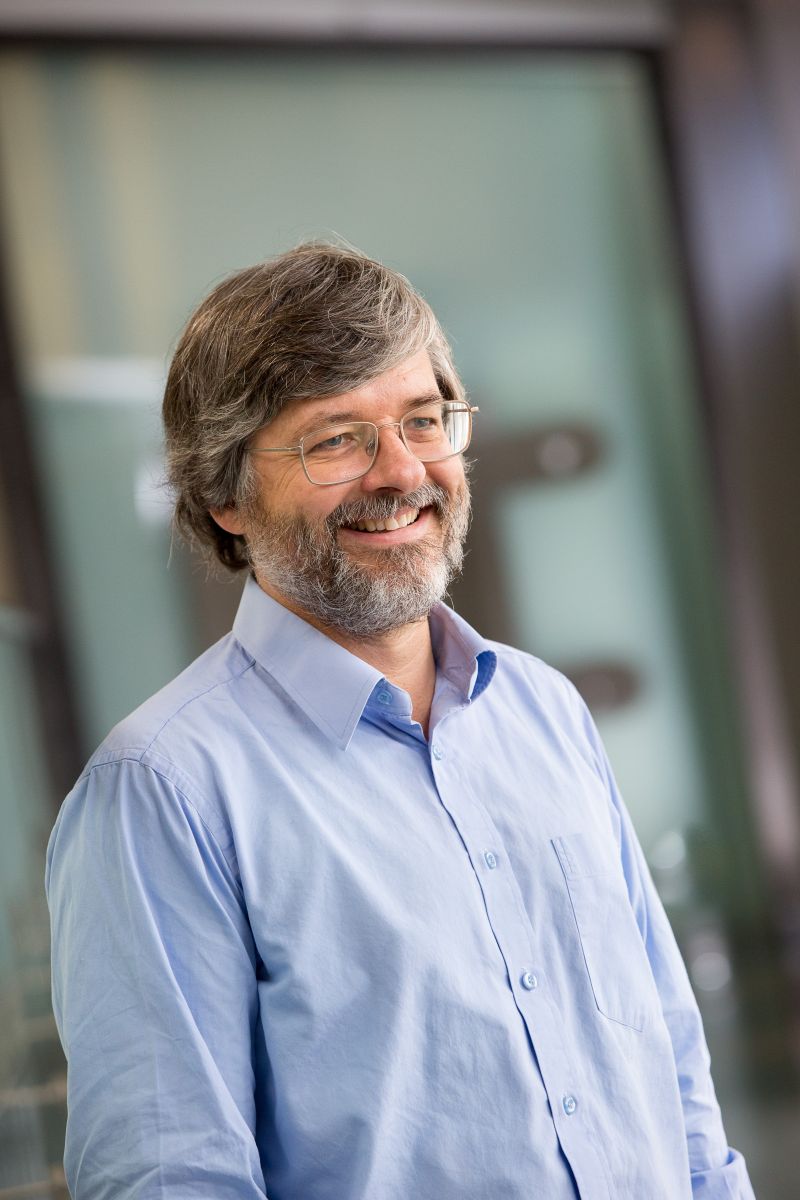 Bio21 celebrated International Women's Day with a morning tea Wednesday, 11 March. Bronwyn Kingwell, Senior Director, Research Therapeutic Lead, Cardiovascular and Metabolic Diseases, CSL was keen to impart a positive and hopeful message: "There is no better time to be a woman in health and biomedical sciences!"
To illustrate how things have changed, Bronwyn shared some insights from her 30-year academic career: how in order to maintain her NHMRC fellowship, she had to return to work fulltime shortly after having given birth, or lose her research money. To preserve a competitive track record, she was required to attend and present at international conferences, without childcare support and was then stopped by security guards at a conference, as she attempted to attend a poster session with her sleeping baby in a pram! This occurred only 13 years ago – her daughter has now commenced high school. This would not happen today.
It is a clear case of unconscious bias. Not so long ago, it was not common to see young mothers attending conferences, let alone with a baby. The security guards and conference organisers were possibly concerned about causing disruption to delegate traffic amongst the posters, without considering the impact of their actions on women scientists!
It is good to reflect on what has been achieved, even as there is some way to go yet. Through her national leadership roles over many years, including with the NHMRC and the Australian Academy of Health and Medical Sciences, Bronwyn has seen significant progress in gender equity. She observes that many great policies are now in place, but there is a need for them to evolve further and be taken up by individuals and workplaces. In particular, around parental leave.
"For women to have equal career opportunities, it's time that men were supported by their organisations and society to take up flexible work and carer leave opportunities, without stigma or fear of not being taken seriously in their profession."
It was so encouraging to see pictures of our science mums and dads using the parents' room at the recent Lorne conferences, sponsored by WEHI. It is practically now a given at every conference, that some form of childcare or parental support is offered.
| | |
| --- | --- |
| | |
I'd also like to congratulate Laura Edgington-Mitchell on the birth of her son, Alex and David Ascher on his daughter, Ariana, late last year. Most recently Sunnia Rajput, Research Fellow, Magnetic Resonance Facility, welcomed her daughter, Nora into the world and Rosemary O'Brien, Program Director, Construction – Planning and Delivery, Stage 2C returned from maternity leave this year after giving birth to her daughter Margaret. I'm aware of many other new and returning parents in our building. I encourage you to check in with them and see how they are getting along at home, or transitioning back to work. This is often one of the most daunting and challenging times for women in science and we need to acknowledge the barriers they face at this time and ensure that they are valued and supported as part of our Bio21 community.
Leann Tilley also spoke at the morning tea. Leann was named an ARC Georgina Sweet Laureate in 2015. In order to support women in quantitative biomedical sciences, she created two Georgina Sweet Awards: three $25,000 awards to Australian female researchers who demonstrate excellence in the area of quantitative biomedical science and a Travel Support for a female keynote speaker in quantitative biomedical Science (up to five awards of $3,000 each). These initiatives are helping to promote the next generation of women in science leaders.
It is encouraging that in February this year, the University of Melbourne was one of eight universities to be an Australian higher education and research (HER) awardee, attaining an Athena SWAN Institutional Bronze Award as part of the Science in Australia Gender Equity (SAGE) initiative.
Also, on International Women's Day this year, the Federal Government launched its 'Women in STEM Action Plan' and the 'STEM Equity Monitor' to drive the systemic transformation of gender equity and diversity in STEM.
"We welcome the Government's plan of action for delivering the vision of Australia's 10-year plan for Women in STEM and also an annual national data report on girls' and women's participation in science," Dr Wafa El-Adhami said. Read the media release here.
Although we are seeing improvements for women overall, if we widen our lens to include women from diverse backgrounds, the picture becomes more complex. There were gasps as Leann Tilley shared with us some statistics about the dearth of female academics from diverse cultural backgrounds at the University of Melbourne. It is perhaps another case of unconscious bias; making our unconscious biases conscious is an important first step. We can all play our part in counteracting these biases.
This insight has motivated Bio21 to change the name of our 'Bio21 Women's' Committee to 'Bio21 Diversity and Inclusion' Committee. I wish to thank the previous committee chairs, Uta Wille, Diana Stojanovski and Matt Dixon for their work in putting forward initiatives that support women in science. Last year Bio21 hosted a Bio21 IWD Forum, celebrating the work of our women at the Institute; our 'Women of Bio21' profile series has been very well received and this year's cupcake celebration, supported by CSL, have all been great initiatives put forward by the committee. The committee is currently seeking a new chair and invites members of the Bio21 community, from diverse backgrounds to join and contribute. Let's remove the barriers that divide us, for a better science and a better life!
Michael Parker
Director, Bio21 Institute