Director's Blog - 11 March 2019 - Island life...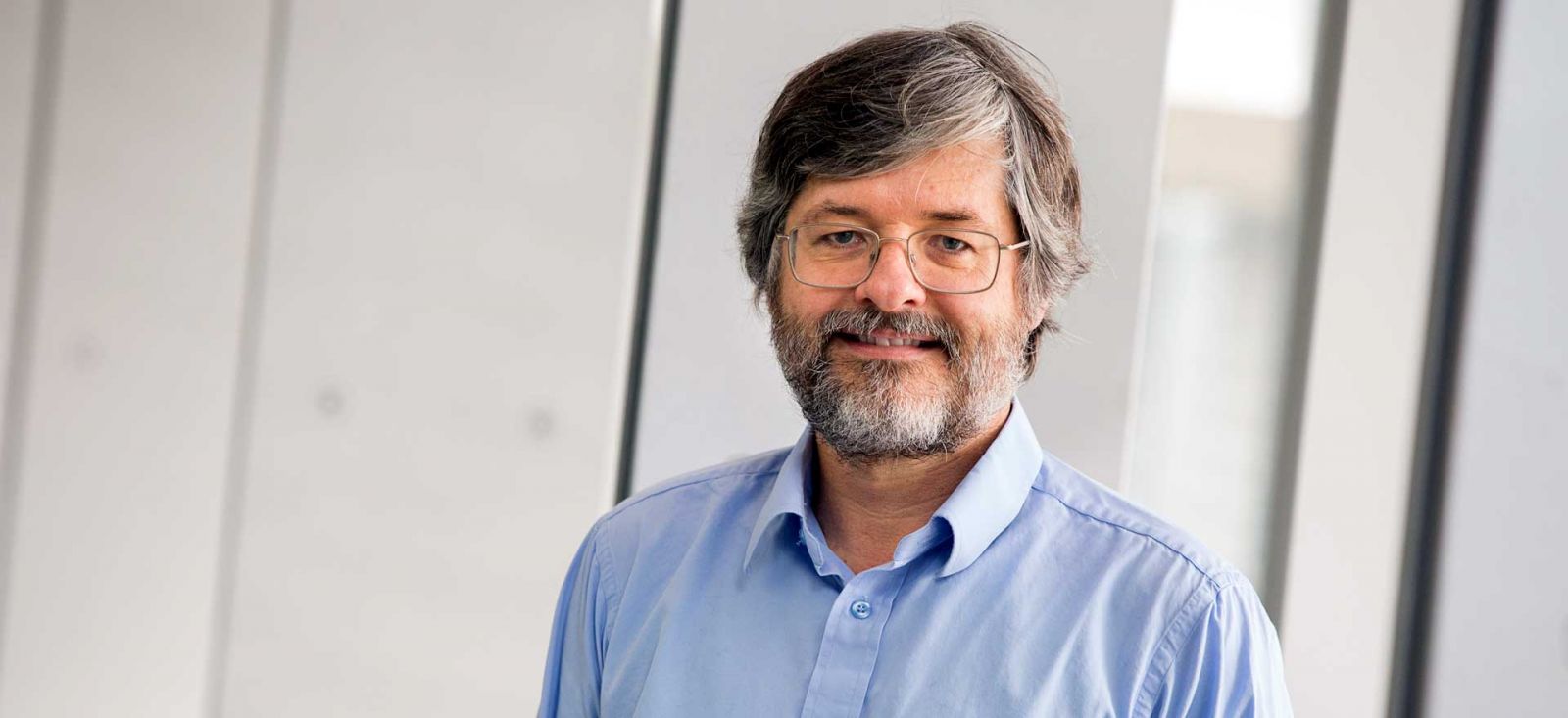 One wonderful thing about being an island, is that Australia has some fantastic coastline! In what has become an annual pilgrimage in the summer month of February, many Bio21 Institute researchers headed to Lorne for the Lorne Proteomics, Proteins, Cancer and Infection and Immunity conferences. Apart from the beautiful beach and walks through lush, cool temperate rainforest, those attending, enjoyed a wonderful sense of community, whilst listening to some amazing scientific talks.
A disadvantage of being an island is that we are so far away from the action in Europe and the US. We therefore like to celebrate those who make the trip to our shores. I had the privilege of chairing the talk at Lorne Proteins by Eva Nogales, Professor of Biochemistry and Head, Biochemistry, Biophysics and Structural Biology Division, Molecular Biology at the University of California, who is one of the foremost exponents of single particle cryo-electron microscopy (CryoEM), a technique – as we all know - that is taking the world of structural biology by storm. We were fortunate to have her come back to Bio21 for the Grimwade Oration, 15 February and dinner, a wonderful and memorable event organised through the Department of Biochemistry and Molecular Biology (many thanks for the fabulous organisation, Bronwyn). 
Everyone was wowed by the detailed structures (e.g. the TFIID Conformational Gymnastics and the loading of TBP) Eva showcased during her talks; the result of 7 years, dedicated and meticulous work.
Like Eva's love of CryoEM, we all tend to have our favourite tools to work with and the strategy of investing time and energy in becoming an expert in a certain cutting-edge technology does pay off. However, Eva's talk exemplified the importance of not being an island when it comes to technology, or science in general!
Eva employed CryoEM, in combination with X-ray crystallography and computational modelling. It was through her ability to work with others, contributing different technological expertise to her project, that she was able to elucidate not only the structure, but also the function of the amazing molecular machines.
Also within the Institute our members are applying a range of technologies for their investigations:
Leann Tilley says: "We used a combination of X-ray crystallography, CryoEM and molecular dynamics to solve the structure of the plasmodium proteasome and to understand activation. The breadth of techniques we were able to apply provided insights that would not be possible with a single technique."
Malcolm McConville, Associate Director Platform Infrastructure says: "The co-localisation of key technology platforms at Bio21 is opening up new opportunities for researchers, encouraging them to move beyond their comfort zone. For example, the co-localisation of the proteomics, metabolomics and lipidomics mass spectrometry facilities in the new Nancy Millis building, together with recent developments in the NMR and CryoEM platforms allows researchers to characterise their systems, from metabolites to proteins and genotype/phenotype in unprecedented detail. Co-localisation is also bringing together expertise in IT, data handling and computational biology that underpin innovation and development across of these platforms" 
With the 'Stage 2C' development to house CryoEM microscopes in the former Veterinary Research Institute and the newly established Melbourne Protein Characterisation platform, Bio21 is growing our already significant molecular science instrumentation capacity.
Jonathan White says: "The single crystal X-ray diffraction facility in Bio21 allows the rapid and routine determination of the 3D structures of small molecules to resolution of 0.6 Å. This method generally requires crystals with dimensions which on average are greater than ca. 20 microns. This capability largely covers the requirements of synthetic and natural product chemists at Bio21 Institute, but there are many compounds which occur as micro crystalline powders for which this facility is not sufficient. Micro electron diffraction (MicroED) using the Bio21 electron microscopes allows the determination of 3D structures at 1.0 Å resolution or better on crystals sizes of less than 100 nanometers cubed which means that small molecule structures can be obtained on microcrystalline powders which greatly increases the scope of single crystal structure determination within the Institute."
The Bio21 Institute is a wonderful environment to undertake molecular science research, equipped with a suite of platform technology facilities. It is however, the combination of these complementary technologies: for example, metabolomics using Magnetic Resonance and Mass Spectrometry; X-ray crystallography in combination with CryoEM and computational biology that often give us that extra insight, resolution, detail and data that allow us to solve the missing pieces in our respective puzzles.
The 'Bio21 precinct' is growing its facilities, but we are not an island. Perhaps it is our sense of isolation as a scientific community in Australia that makes us such good collaborators: Bio21's collaborations, span the Melbourne Biomedical Precinct and beyond, contributing to our success as a world class molecular science and biotechnology Institute.
Professor Michael Parker
Director, Bio21 Institute