Coming to the genetic rescue of our endangered marsupials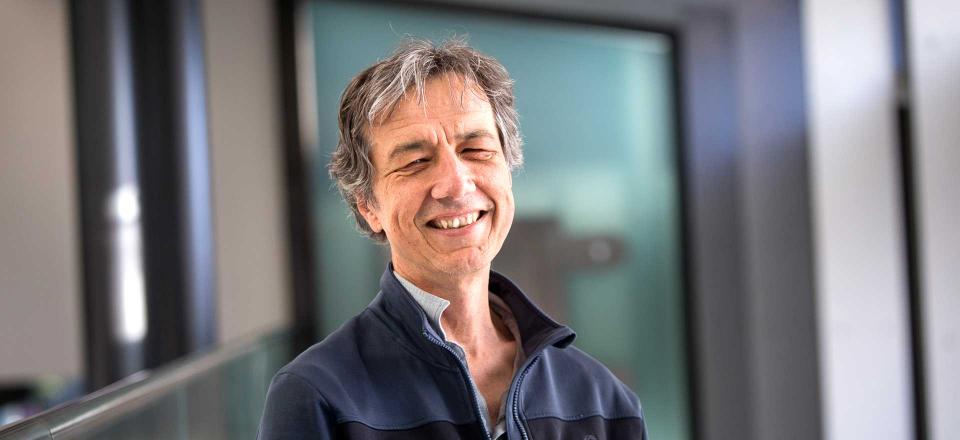 Dr Andrew Weeks and Professor Ary Hoffmann
Genetic variation is essential for survival; it allows species to adapt and evolve so they can overcome disease and other environmental threats, and avoid the negative consequences of inbreeding.
But in small, heavily fragmented populations, like many of Australia's threatened marsupials, inbreeding becomes inevitable, leading to a decrease in their ability to fight these threats - otherwise known as a loss of 'population fitness'.
WATCH: Researchers release animals into reserves following a genetic rescue. Video: Paul Burston and Sarah Fisher, University of Melbourne



In large healthy populations, natural selection weeds out recessive 'deleterious alleles' - these are gene variants that, when expressed, lower an animal's fitness. But they are more frequently expressed when inbreeding occurs, meaning small populations become poorly adapted to their environment, ultimately hastening their extinction.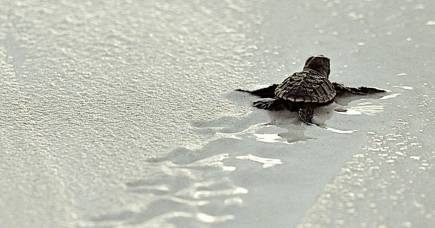 We have previously shown that many threatened Australian marsupial populations are likely on this trajectory, otherwise known as the genetic 'extinction vortex'. Without genetic intervention, species like the brush-tailed bettong, also known as the woylie, Leadbeater's possum and the northern quoll are doomed in the long run.
That's where genetic rescue comes in.
Our research, conducted with the threatened Mount Buller mountain pygmy possum, shows that when done right this method of boosting genetic variation in populations can translate into population growth.
Having seen encouraging results, our team is now embarking on a genetic rescue of the critically endangered Victorian eastern barred bandicoot.
What is genetic rescue?
Genetic rescue provides a way for small inbred populations to recover fitness and restore lost genetic variation. In an ideal genetic rescue, individuals from a healthy large population are introduced into a small recipient population. The deleterious alleles that decrease fitness in the small population are then masked, and this hybrid hardiness leads to an immediate increase in population size.
But there are also risks associated with a genetic rescue. An expected increase in vigour might be lost quickly in the next generation, particularly due to a process known as outbreeding depression.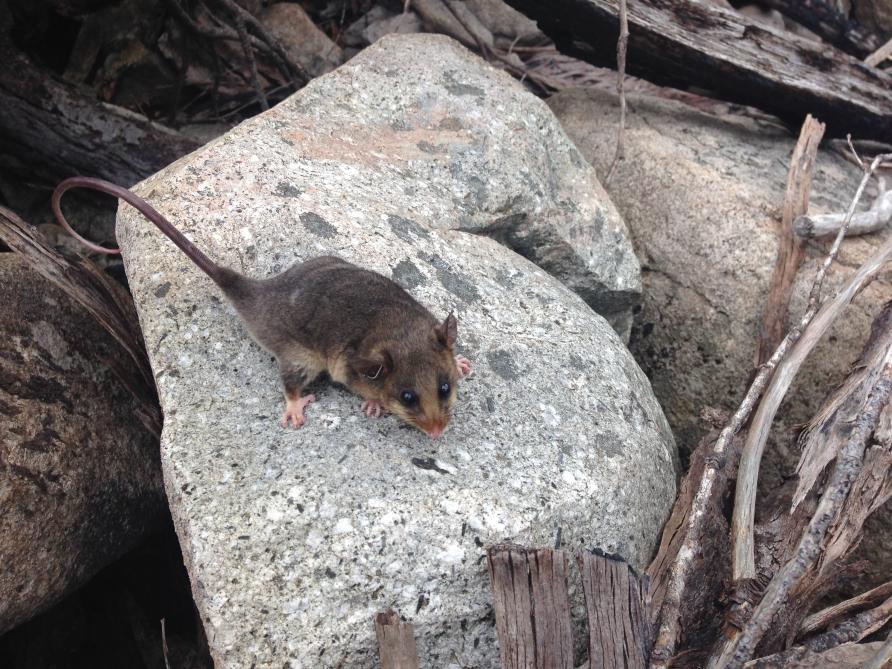 An even greater risk is that the benefits of genetic rescue depend on creating conditions where future generations can expand.
Because rescue itself will introduce some deleterious alleles from the source populations, there is a danger that a small population might even eventually be worse off. This means the threats that caused the population to become small in the first place - predators, competitors, habitat destruction - need to be removed at the same time.
Genetic rescue attempts are so far relatively rare for threatened species and mostly born out of necessity to prevent population extinction.
Rescuing the Mount Buller mountain pygmy possum
We recently showed the power of this approach when we undertook the first genetic rescue in Australia of the Mount Buller mountain pygmy possum, Burramys parvus.
Having suffered a dramatic demographic and genetic collapse, in 2006 there was thought to be only a handful of individuals present within the genetically distinct population found in Victoria's Mount Buller Alpine Resort.
A recovery program was implemented by the Mount Buller Mount Stirling Resort Management that included habitat restoration, a predator control program and environmental stewardship. Our team also included researchers from LaTrobe University, CESAR and the University of New South Wales.
Critically, we also instituted a genetic rescue, by introducing six males from a healthy but genetically distinct population at Mount Hotham during spring 2011.
Subsequently, the population went through a period of rapid growth, and is now the largest on record at this site. Our team has monitored it annually in spring since it was first discovered in 1996; before, during and after the genetic rescue.
Our research, published in Nature Communications, documents the benefits of genetic rescue for the growth of this population.
We found that offspring from matings between the Mount Hotham males and Mount Buller females were bigger, had more offspring, and the females lived longer than offspring from matings between Mount Buller males and females.
We also found no evidence of outbreeding depression, despite these populations being isolated for over 20,000 years before our genetic rescue program. Offspring were estimated to be at least twice as fit as their Mount Buller counterparts, and this advantage persisted through to the next generation.
Next up: bandicoots
So where to from here?
We are now focusing on the Victorian eastern barred bandicoot. This species was abundant in central and western Victoria in the 1800s, but has dramatically declined as a consequence of land clearing for agriculture and the introduction of predators, including foxes.
The remaining Victorian populations are restricted to three predator proof sanctuaries (Mount Rothwell Conservation and Research Centre near Little River, Woodlands Historic Park near Melbourne Airport and Hamilton Community Parklands) and a small predator-free island called Churchill Island which adjoins Phillip Island.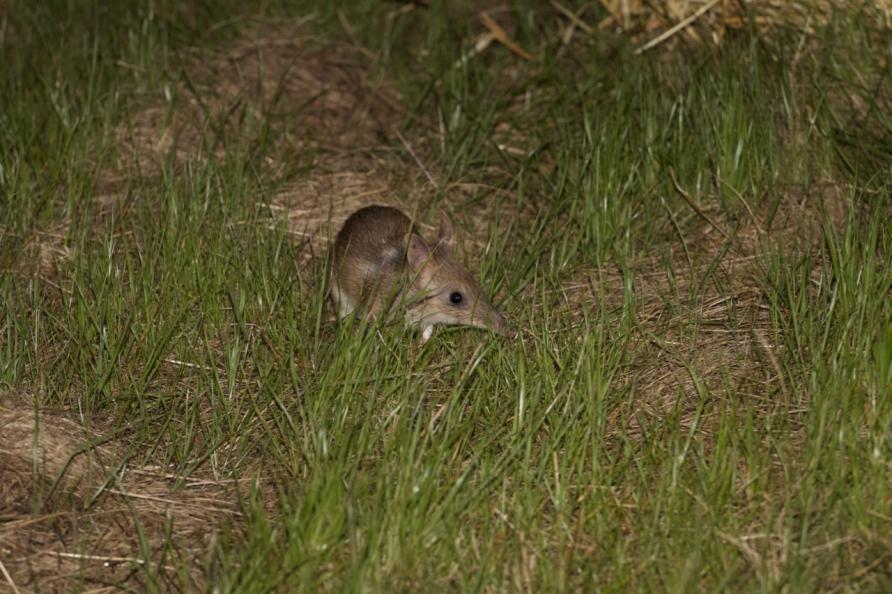 These populations were all started from releases of bandicoots from a long-term captive population that has suffered from a depletion of genetic variation, threatening their long-term persistence.
With the eventual aim of creating healthy populations of bandicoots for release into the wild, we brought across male bandicoots from genetically diverse Tasmanian populations. These bandicoots were successfully mated to Victorian females at the Mount Rothwell Conservation Sanctuary.
While the Tasmanian and Victorian populations are likely to have separated more than 15,000 years ago, the offspring have developed rapidly and have now been released into large fenced areas at Mount Rothwell.
If we can secure ongoing support for the program, we will aim to build up these outcrossed populations and start releases on larger islands like Phillip Island and French Island, or even outside of fenced reserves in Victoria.
Coupled with ongoing efforts to improve the quality of vegetation, we aim to produce large and healthy populations of bandicoots, getting this species off the Victorian endangered species list and into situations where the public can expect to encounter this impressive marsupial again.
Genetic rescue is potentially a powerful strategy for increasing population fitness and resilience in many threatened marsupials.
It is likely also to be of benefit to a broad range of other threatened animal and plant populations, as long as it is carefully coupled with ecological restoration.
Banner image: Wikipedia/Eastern barred bandicoot