Bio21's Professor Sally Gras elected to the Australian Academy of Academy of Technology and Engineering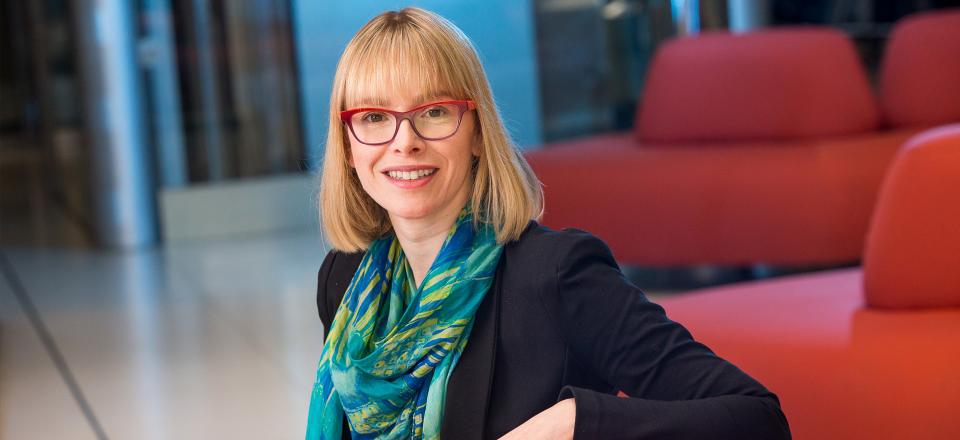 Professor Sally Gras, group leader in the Department of Chemical Engineering at Bio21 and our Associate Director, Engagement is one of 25 new Fellows elected to the Academy of Technology and Engineering (ATSE).
This was announced 6pm, 26 November at the award ceremony of the Australian Academy of Technology and Engineering (ATSE).
Sally is a biochemical engineer interested in food and pharmaceutical products and through her research seeks ways to improve the processes that go to make those products.
These products include cheese and yoghurt and her team works together with the Australian Diary manufacturing industry, which is worth about $3.3 billion annually to the Australian economy in terms of exports.
Sally's team also helps to develop new medicines, for example in Australia they extract pain killers from poppy and this kind of activity is also worth $8.9 billion to the Australian economy.
"More than ever before we need smart and sustainable processes to produce food and pharmaceuticals. It's estimated that we'll have a further 2 billion people to feed by the year 2050 and we need to do that sustainably," says Sally.
"The recent pandemic has shown how important it is for Australia to be able to manufacture its own products and an example of this is medicines and we currently import around 90% of our medicines. Both the manufacturing of food and pharmaceuticals require us to make the most of the raw materials, so that might be turning milk into cheese, or poppy extract into high value medicines."
ATSE President Hugh Bradlow said the collective impact of the group's work cannot be underestimated.
"ATSE Fellows are elected by their peers for outstanding contributions to advancing engineering, technology and applied science: these are the best of the best," Professor Bradlow said.
"Many of the Academy of Technology and Engineering's 2020 new Fellows have had a transformative influence on entire sectors, and established world-leading Australian businesses".
"As Fellows, their expertise will be put to use to contribute to ATSE's mission to provide expert evidence-based advice to governments and society," he said.
Ten of the new Fellows are women and nearly half are from culturally and linguistically diverse backgrounds, reflecting the Academy's commitment to gender equity and diversity.
"I'm delighted to have been made an ATSE Fellow. It's a great recognition for the hard work that I've put in with my team over the years and I'm looking forward to contributing to the Academy and also helping to solve some of the challenges that Australia faces in the future," said Sally.