Bio21 Director's Message - Dreaming of Conference Destinations - 18 September 2020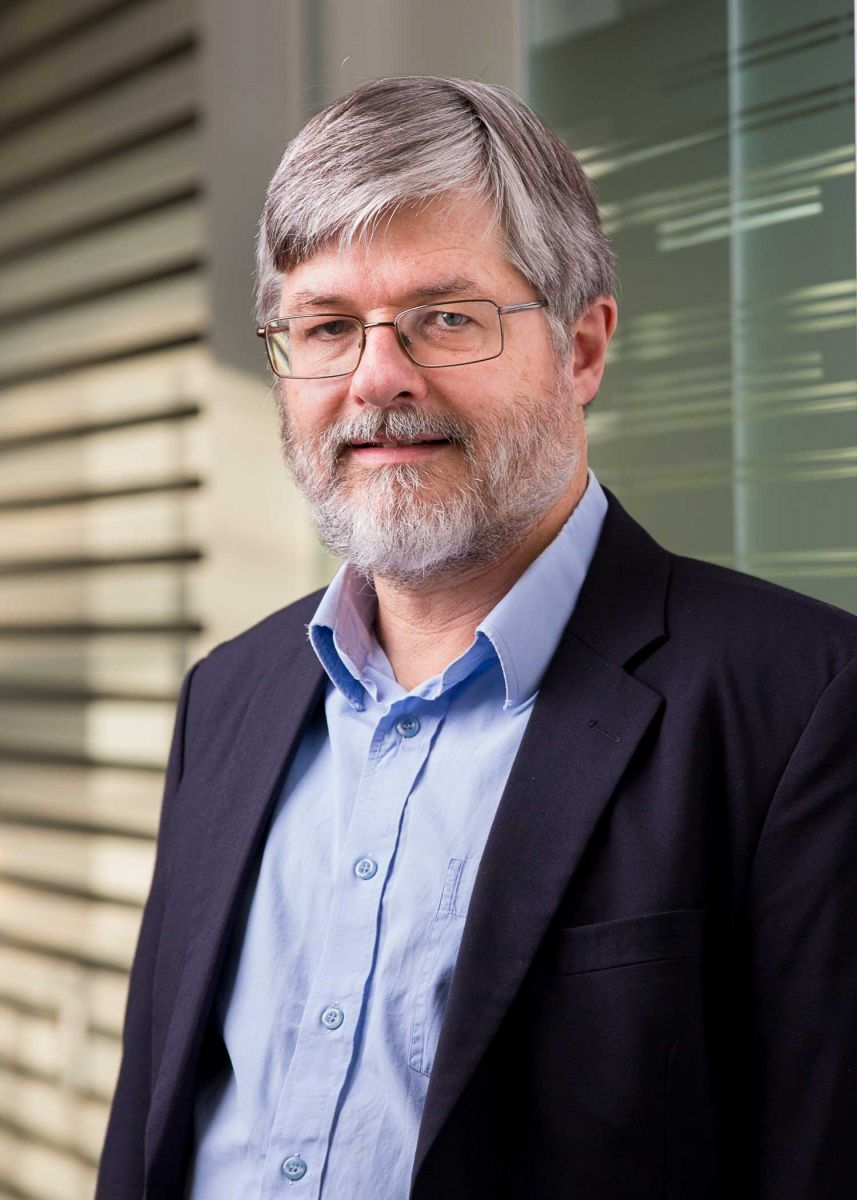 Did you cancel your trip to a conference this year? Were you dreaming of boarding a plane and heading to New York, or Bern, Singapore or Siena? Like most people's holiday plans this year, SARS-CoV-2 has meant conference plans have either been postponed or they have become "virtual".
Organisers have come up with some creative solutions for hosting conferences online and I've had fun navigating some of the interesting conference online interfaces, whilst virtually attending keynotes and poster sessions. There have been some positives, like no air travel (and jetlag) and that scientists with caring responsibilities have had been better able to attend online events. 
Conferences are a celebration of science; a coming together of scientists in a field in one place and time to exchange knowledge with colleagues and peers across the world. Conferences allow us to get a sense of where our field is headed; what's 'hot' and what's not, as well as experiencing the buzz in the room, when a ground-breaking announcement is made, or when a scientific 'hero' takes the podium. 
Through keynotes, poster sessions and social events, conferences provide an opportunity to meet and engage with fellow scientists from across the world, in similar or intersecting fields of research in one area. For early career scientists, it may be an opportunity to present results to a larger audience for the first time and to forge connections for the next step of their career, after their PhD, or first postdoc, often planning to visit certain labs as part of their travel plans after a conference. Of course, it's always fun to explore a new global city or maybe a country, even for a day or two.
Bio21 itself has hosted both national and international conferences and our members have been involved in pitching and bringing important scientific conferences to Australia, as well as leading in the organisation of conferences, national and global.
For example, I am chair of the organising committee for the 26th Congress and General Assembly of the International Union of Crystallography triennial meeting to be held in Melbourne in 2023, a meeting that typically attracts ~2,000 delegates.
Guy Jameson is President-elect of the Society for Redox Research Australasia and their meeting, like many others this year is taking place virtually.
From the School of Biosciences, Faculty of Sciences at Bio21, Phil Batterham has organised genetics conferences in the past, marking significant historical events, such as the 50th anniversary of the discovery of DNA; or the 200th anniversary of Charles Darwin's birth. 
Phil Batterham continues to be involved in organising conferences and is the Chair of the Organising Committee for the International Congress of Genetics to be held in Melbourne in July 2023.  The Congress has been held once every five years since 1898 in different cities around the world. It is sometimes referred to as the 'Olympics of Genetics'.  
In 2017 Paul Gooley on behalf of the Australian and New Zealand Magnetic Resonance Society (ANZMAG) headed a bid for ISMAR2021 at the meeting in Quebec City, but lost to Osaka, Japan. 
"While disappointed, I was invited by the ISMAR council to make a bid in 2019 at the Berlin meeting for 2023, which was surprising as it was out of the traditional geographical cycle. Nevertheless, I went to Berlin and this time was successful in attracting the biennial ISMAR meeting to Brisbane, to be held Sunday 27th August to Friday 1st September 2023." 
 
Paul will co-chair the conference with Assoc/Prof Mehdi Mobli from University of Queensland and Prof Gottfried Otting from the Australian National University. He is currently co-chair of the next ANZMAG meeting to held in Victoria, likely to be postponed to 2022; he is also a Director of the society. He has been on the organizing committees of numerous ANZMAG meetings, the XXIVth International Conference of Magnetic Resonance in Biological Systems held in Cairns 2010 and several COMBIO meetings.
Gavin Reid, Department of Biochemistry and Molecular Biology and the School of Chemistry, is the current President of the Australia and New Zealand Society for Mass Spectrometry and together with Stephen Blanksby and Pukala Lab has been successful in the bid to host the 25th International Mass Spectrometry Society Conference in Melbourne, in August 2024.
"I'm the current President (2016-2020) of the Australia and New Zealand Society for Mass Spectrometry, and I led the bid on behalf of the society to host this conference. I will serve as the Past President (2021-2024), Conference Convener and Chair of the Organising Committee for the IMSC meeting. We expect 1200-1400 delegates from around the world to attend. The meeting is held biennially, and this will be only the second time that it will have been held in the Southern Hemisphere, and also only the second time it will have been held in the Asia-Oceania region. In the past, I have been involved in the organisation of multiple national and international conferences, including the biennial ANZSMS conference, the annual Australasian Proteomics Society Conference, the biennial Australian Lipids meeting, the biennial Asia-Oceania Mass Spectrometry Conference, and the annual American Society for Mass Spectrometry conference". 
Australia will also host the 26th International Congress of Biochemistry & Molecular Biology (IUBMB World Congress) in 2024 in Melbourne, with the theme: Biomolecular Science: Discover, Create, Innovate.
Bio21 members who are making a leading contribution to the organisation of the Congress include Prof Leann Tilley (Chair), Prof Danny Hatters (General Secretary and Meeting Chair) and Prof Paul Gleeson, (Regional Societies Representative).
Bringing together six Australasian Societies with scientific groups from South East Asian and the rest of the world, the organisers have already secured a substantive funding commitment from the Victorian State Government and are aiming to attract at least 2,500 delegates to a "world-class, future-focussed" Program. 
In its 71-year history the IUBMB Congress has only been held twice in the Southern Hemisphere. The bid team were able to convince the IUBMB Executive Committee: It's time for Melbourne to showcase its impressive strength in Biochemistry and Molecular Biology!
2024 might end up being a good year for conferences as Eric Hanssen has also been successful in bringing the Asia Pacific Conference on Microscopy to Brisbane in 2024.
When Eric Hanssen attended the 12th Asia Pacific Conference on Microscopy, 3 – 7 February this year, he was wearing a number of hats: as a Plenary Speaker; a Co-Chair for the bid to host the next Conference in 2024 and as President of the Australian Microscopy and Microanalysis Society. Eric returned home with the crown: a successful bid to host the next conference in Brisbane, Australia in 2024, denoting Australia's strong commitment toward microscopy. 
We look forward to these conferences in 2023 and 2024 only a few years into the future. In a post-COVID world, will we be doing things differently? Even if we're permitted to travel again, will conferences continue to be held virtually as well? What will be the longer-term impact of social media and digital presentations on conferences? I am sure of one thing, that conferences will continue to exist in some form, as scientists will always feel the need to meet other scientists, to network and to exchange ideas, to discover the latest cutting-edge equipment and services from our valued trade partners and to debate new paradigms as a global scientific community. 
Michael Parker
Director
Bio21 Institute