Bio21 Director's Message - 24 April 2020 - Looking after ourselves and others..…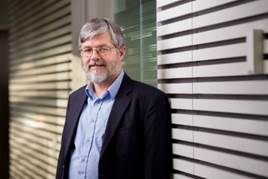 As members of the Bio21 institute, along with the rest of society, we are mostly working from home where we can in order to slow and stop the spread of coronavirus covid-19. During these first few weeks of relative isolation you may be dealing with a range of challenges and grappling with a rollercoaster ride of emotions.
 From a growing anxiety when reading all the news reports to feeling frazzled at trying to adjust to kids, pets and partners, all at home, whilst logging in to one 'Zoom/Teams' meeting after the other. Or perhaps you're silently relishing the enforced seclusion of 'WFH', comparatively free of distractions, to tackle long-neglected writing tasks and that big backlog of reading? 
As you can see, my dog Rosie and cat Koko are exhausted from all the extra responsibility, now that I'm working from home!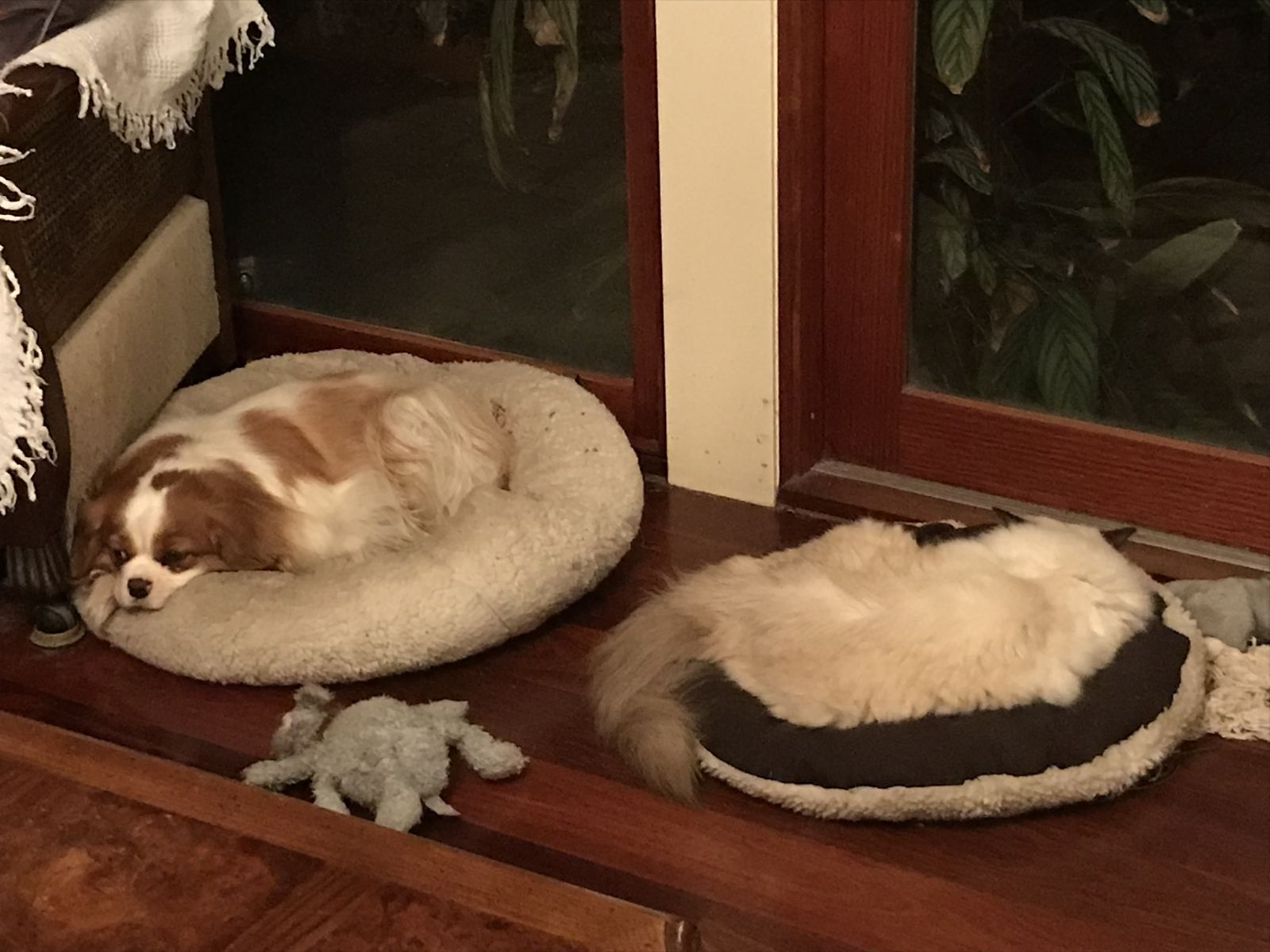 So much has changed in the last couple of weeks, that it is also a challenge for me to be across all the information,  that I need to make the best decisions to keep our Bio21 research community safe and our essential services within the institute running. So please bear with me and our Business Continuity Team (BCT), as we try to answer your questions and address your concerns.
Wash your hands, but also adhere to 'media hygiene'!
As we wash our hands frequently and keep our 1.5 meters distance from each other, I want to encourage you all to look after your "media, or information hygiene" as well.
What do I mean by this? Don't binge on the bad news! Ask yourself: what information and media am I consuming and how is it affecting me, my moods and emotions and those around me? Is it helpful, or is it harmful? And what am I spreading through my attitude, mood and tone of my communications? Is it supportive, or is it diminishing?
Although it is tempting to be constantly scanning news sites for the most current figures and updates, please try to limit your intake to the information that you need to know, that will affect your everyday life. Even as scientists, we are not immune against the emotions that are creating hysteria in our society. Be careful of the content you share, so that you are not inadvertently contributing to a pandemic of fear.
Look after yourself - 'Weekly wellbeing' …
Also, please visit Bio21's intranet for links to University and other resources on looking after your mental health at this time. The Faculty of Science has collated some wonderful resources, strategies and tips on their wellbeing site that are worth exploring and trying out, like 'Tiff's daily checklist', some meditation practice, as well as links to professional support services. We all need to look after ourselves, so that we can be there for our team members, family and friends.
Look out for each other…
Your 'science family' - I encourage you to pay extra attention to your lab members and colleagues at this time – your 'science family'. Scientific teams are diverse, international and comprised of younger and older members. For some of our team members working from home will be much more isolating than for others. In particular, we need to support our colleagues, who are far away from their home country and family and may be worrying about family members in countries that are currently experiencing a high number of cases and fatalities, such as Iran, Korea, Italy, Spain and the US. At times like these, we realise how interconnected we all are.
Students - Also, our students and younger members of our community can at this time be particularly vulnerable to mental health issues. Although it is important at the moment to remain physically distant, we need to make extra efforts to remain connected and keep socialising. In some respects, we are fortunate to be living in the digital age, with so many social apps on our phones as well as Zoom/Teams on our desktops designed to help us do just that. As we become more accustomed to hosting our team meetings using Zoom/Teams, we can also use these tools to check in on each other, to schedule a 'cuppa', have a laugh, share a story, or a silly meme.
'Hidden heroes' - Also, although most of us may be working from home, there are still members of our community that are 'holding the fort'; keeping the whole place running, accepting deliveries in our Stores, or coming into the Institute to maintain cultures to keep work deemed 'essential' going. Although without the usual peak hour traffic, going to work by yourself also has its risks, such as taking an Uber or taxi, or walking through empty city streets. Working by yourself in an empty Institute, can be a lonely and anxiety-inducing feeling. Even though, when adhering to distancing rules, the risk of exposing yourself to infection is small, it is much safer to remain at home. So, as hard as it is to be at home, please remember that it is a privilege!
Seek silver linings…
As dire as the situation may be, there are silver linings, that might be missed at first glance. On the personal level, being at home may mean you have more time with your beloved pets. It can be a time to forge closer connections with your family and do some fun things with the kids, that are not possible in the usual daily rush of life. In general, as we stay home, the pace of life is slowing down.
Also, amongst stories of people fighting over toilet paper, there are many other examples of people showing kindness, reaching out, being generous and helping one another. As we saw in the bushfires, a crisis can bring out the best in people – look for the helpers! In fact, a crisis brings out the ingenuity in people, as we try to find solutions to the problems we face. On a bigger scale, it is heartening to observe, as the world shuts down, pollution levels are down.
How well we deal with crisis situations, relates to recognising what aspects of the situation we can control; how connected and supported we feel, and how we can make a positive contribution towards solving the problem we face.
Finding purpose…
As scientists, we are in a unique position to make a very valuable contribution to our society during the coronavirus covid-19 pandemic. Firstly, through our knowledge of the science and our trained habit of taking a rational approach to problems, we can help our friends, family and community make sense of the health information they consume, and to dispel alarming myths.  Also, some of us are actively involved in contributing to solving this problem and we can be proud of the members of our community, who are part of these efforts.