Australian EMBL PhD Symposium expands young researchers' horizons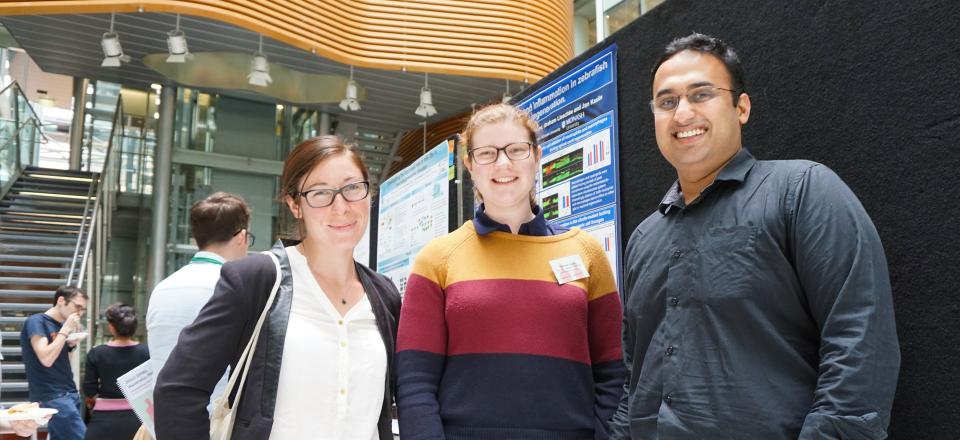 "The EMBL PhD Symposium is a symposium for students, organised by students', said Brigitte Phillips, PhD student at The Garvan Institute of Medical Research, and Marketing and Communications Manager for the event.
Bio21 Institute hosted the 2nd annual European Molecular Biology Laboratory (EMBL), Australian PhD Symposium on the 25th to the 27th of November, 2015. The three-day event is a component of EMBL Australia's innovative and intense PhD course, which provides young researchers with the tools to excel within their chosen fields and networking opportunities.
Nobel Laureate Professor Peter Doherty, Victorian Lead Scientist Leonie Walsh and Professor Elina Ikonen, University of Helsinki were some of this year's leading experts who spoke at the symposium.  The 165 Australian and New Zealand student delegates who attended represented a diverse range of fields, from biological sciences to bioinformatics. Many students were from the University of Melbourne, with several from the Bio21 Institute.
Each year EMBL selects 60 students to participate in their PhD course. "You really get to know the 60 people you are with, which is really the only way you would get to make those kinds of connections with people that aren't from your own city", said Phillips.
In addition to the importance of networking and making friends, second year PhD student from Bio21 and the Hatter's Group, Nagaraj Moily, believes that these symposia are also important for influencing future research. Such opportunities not only introduce students to different types of research, but also generate valuable feedback for their research projects.
"It opens up ideas and new possibilities", he said.
Moily hopes his research may answer questions about the mutant gene responsible for Huntington's disease, a devastating neurodegenerative disorder which influences muscle coordination, mental decline and behavioural changes.  Specifically he is investigating the different shapes that this gene may take within cells, and how these differences in shape can affect cell functioning.
Jessica Anania, a second year PhD student from the Burnet Institute, said that the most valuable thing for her during these events, was expanding ideas that may be related to, but not the focus of your own projects.
She also said that "it makes you aware of other techniques that you wouldn't have considered using".
The 17th International PhD Symposium was run in October this year in Heidelberg, Germany. While EMBL Australia supported 10 Australian students to attend the event, for many other students, attending this international event is difficult. As a result the Australian EMBL PhD symposium was also organised.
EMBL, Europe's flagship for the life sciences was founded in 1974 and is funded by the contributions of its 20 European member states. Australia became the first and only associate member in 2008. Membership provides the opportunity to internationalise life science research and to create highly competitive research teams networked across the nation and with Europe. 
By Esther Lloyd