Trent Perry Group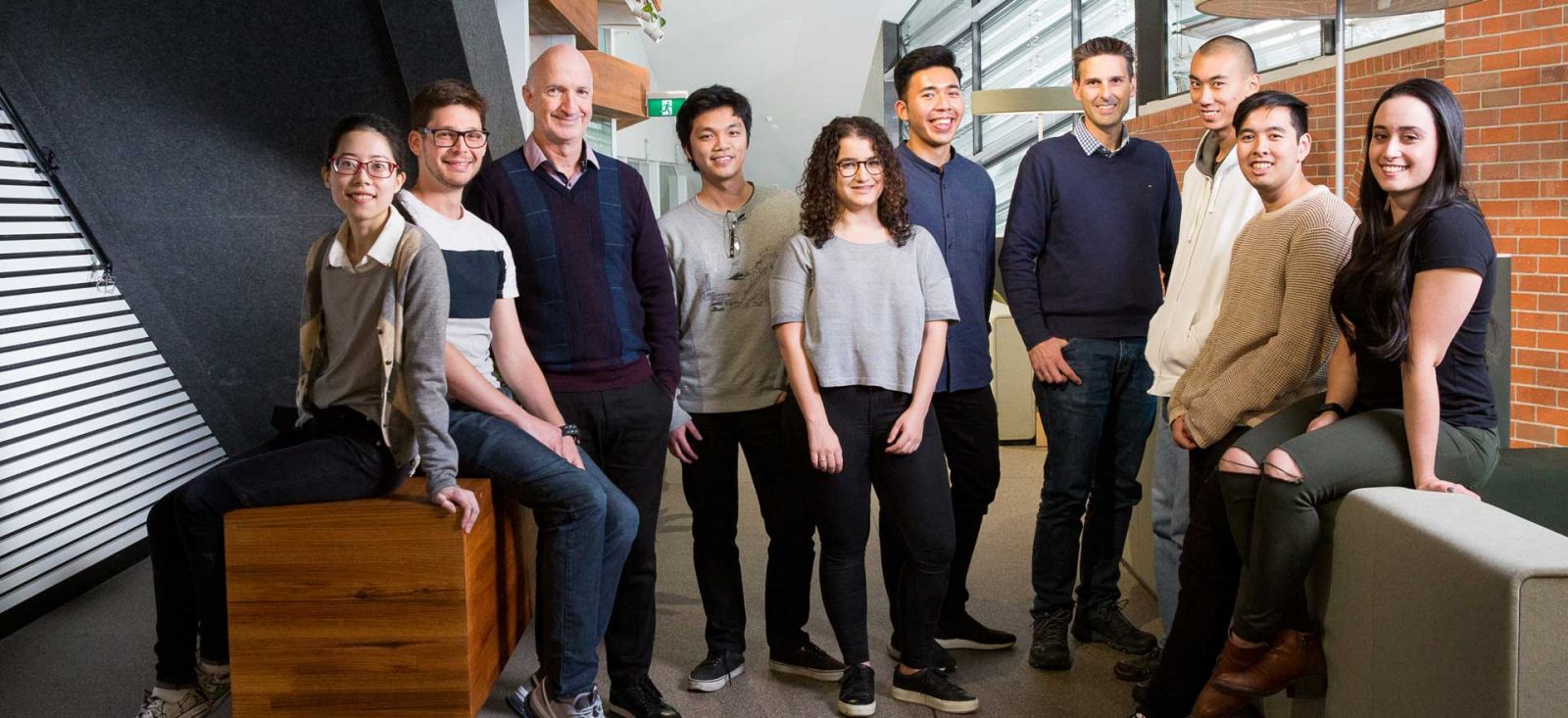 "We hope to inform the development of new strategies to control insect pests by investigating insect biology, identifying how insecticides work and determining the resistance mechanisms that might evolve in insects to evade them." – Dr Trent Perry.
Research
The control of insect pests is critical to protect agricultural production and secure the world's food supply. The use of insecticides also prevents the vectoring of disease by insects and limits the loss of food and raw materials such as wool. Many different chemical classes of insecticides have been developed and these target an array of proteins in insects. We try to identify these precise targets and characterise mutations in them to help predict what resistance mechanisms may arise in response to insecticide use.  Given the increasing desire to reduce use of chemicals in agriculture, both for environmental and economic reasons, we are also working to support the development of alternative control methods.  In order to do this a greater understanding of the pest biology needs to be established, and we employ a range of approaches to achieve this.  
Using Drosophila genetics we identify the specific protein targets of insecticides and the types of mutations that could lead to resistance to them.  Examining life history traits and assessing behavioural changes we can make predictions about the biological function of the target, the relative fitness of an insect carrying the resistance mutation and whether such a mutation is likely to persist in natural populations of insect pests. This can help us to predict the consequences for non-pest species. Taking advantage of next generation sequencing and proteomics technologies we are also studying the population structure of the Australian Sheep Blowfly.  This will allow us to identify weaknesses that can be exploited for the development of new control options, such as a vaccine that would help sheep protect themselves against this parasite, or to create attractants or repellents to trap or confuse the insect so it cannot find a host.  
Techniques
·         Reverse genetics and genome editing technologies (CRISPR, RNAi, GAL4>UAS);
·         Genome and Transcriptome Sequencing;
·         Insect Toxicology;
·         Behavioural Analysis in Insects;
·         Proteomics (MSPF Platform);
·         Confocal Microscopy (BOMP Platform)
Group Members
Research Assistant
Tinna Yang (Ying Tang Yang) 
PhD Students: 
Wei Chen
Dannielle Christesen
Razi Ghazali
Joseph Nguyen
Co-supervised PhD Students: 
Felipe Martelli (Batterham Group)
Alex Giang (Batterham Group)
Gothami Welikadage (Anstead, Bowles and Scheerlinck Groups – FVAS)
Masters Students:
Victor Lee
Berkkan Imamoglu
Biography
Dr Trent Perry has a commerce and science background which is reflected in his many collaborations with industry.  He conducted his PhD in Genetics supervised by Prof Philip Batterham working on insecticide modes of action supported by Novartis Animal Health.  Following this he gained a range of experience studying different insecticide resistance mechanisms and the mode of action of various insecticide classes, having undertaken an Australian Wool Innovation Postdoctoral Fellowship assessing the likelihood of resistance to the insecticide, spinosad, evolving in Australian Sheep Blowfly and Sheep Bodylouse and a J.N. Peters Fellowship examining nicotinic acetylcholine receptor trafficking and assembly, with a focus on the receptor subunits that are targets of insecticides.  More recently, working as a Research Associate in the Batterham Group at Bio21, Dr Perry led projects ranging from identifying novel insecticide modes of action on their targets through to measuring the impacts of insecticide resistance on fitness and behaviour.  He has conducted many studies for agrochemical companies, examining new insecticidal compounds under development to assess their potential to avoid the evolution of or to overcome existing resistance mechanisms in the field.  He established a research group focussed on " Molecular Genetics of Insect Control" in the School of BioSciences at Bio21 in 2019. Ongoing research interests include characterising host:parasite interactions and population genetics of the Australian Sheep Blowfly, work aimed at supporting the development of new control options for protecting sheep against flystrike.  Research is also being conducted using genetic approaches in both model and pest insect species to examine the interaction of insecticides with their targets and to examine the evolution of olfactory receptors in insects.